You are here: Home
Alzheimer's Disease In Vivo Model Service
Alzheimer's Disease In Vivo Model Service
Creative Bioarray provides customers with customized services using model organisms such as mice, rats and other animals. These models mimic pathological and behavioral hallmarks of Alzheimer's disease which could facilitate pre-clinical research on the screening of drug effects as well as the mechanisms of action for customers .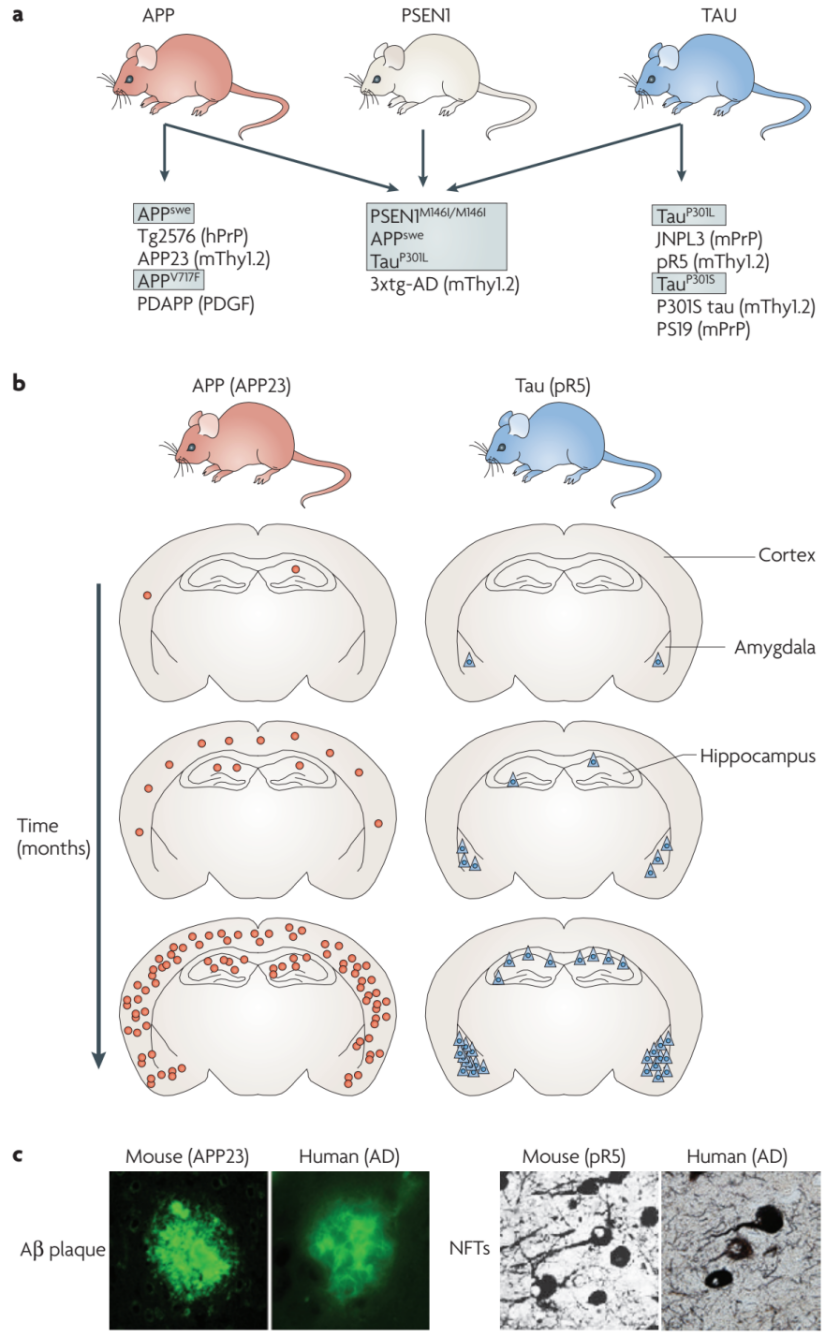 Figure. 1. Reproducing plaques and NFTs in transgenic mice.
Creative Bioarray can provide animal models of Alzheimer's disease, including but not limited to:
Natural aging model
D-gal induced model

APP transgenic models
ApoE transgenic models
BDNF transgenic models
Tau transgenic models
Double transgenic models
Triple transgenic models
Five transgenic models

Streptozocin(STZ) induced model
Ibotenic acid (IBO) induced model
Our capabilities
Behavioral and cognitive function tests
Histopathology assays
Mechanism/ signaling pathway studies
Biomarkers discovery
With well skills and experience in AD research field, you can rely on Creative Bioarray's expertise to evaluate your preclinical drug candidates such as nature compounds, small molecules, biologics and RNA therapeutics in acute and chronic efficacy studies. In addition, with years of experience, Creative Bioarray understands how to help design the studies to obtain rapid and clear answers to meet our customers' need. Our in vivo animal models are capable of providing a rapid screening of the neuroprotective potential agents for the treatment of AD.
Quotation and ordering
If you have any special needs or questions regarding our services, please feel free to contact us. We look forward to cooperating with you in the future.
Reference
Götz, Jürgen, Ittner L M . Animal models of Alzheimer's disease and frontotemporal dementia[J]. Nat Rev Neurosci, 2008, 9(7):532-544.
For research use only. Not for any other purpose.