You are here: Home
Clonality Analysis Service (FISH)
Clonality Analysis Service (FISH)
Recombinant protein therapeutics, or biologics, are an important class of pharmaceuticals for which Chinese Hamster Ovary (CHO) cells are the most commonly used expression system. Assessment of clonality remains a key factor in the development of any new stable cell lines for novel biopharmaceuticals or biosimilars.
In recent years proof of clonality has become a focus. Many companies have received comments back on this topic during the IND review process of their biological products. Clonality is thought to minimize the heterogeneity of cell banks and thus allow for consistent manufacture a product.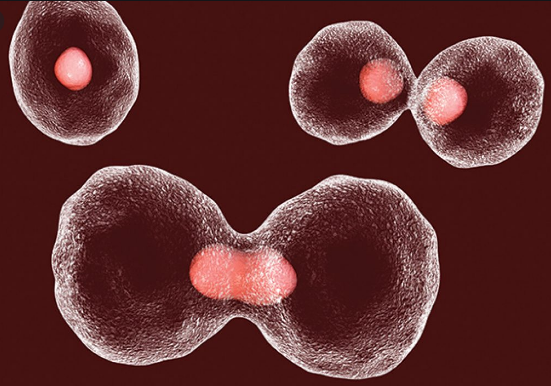 Recent developments such as single cell sorting and high-throughput imaging allow for the acquisition of evidence supporting clonality. Rederiving a clonal cell line by additional limited dilutions is time-consuming, costly and, crucially, may affect production and growth rates of cell lines. This is especially undesired when time lines for submission are short. Creative Bioarray provides the genetic characterization of (CHO) producer cell lines by FISH, which offers information on transgene integrity and integration sites.
Creative Bioarray's Clonality Analysis Service (FISH) has the following Features:
Detection of each individual integration site
Analyze 100-200 cells per sample
Rapid 4 week turnaround time, including addition reporting
High accuracy and sensitively
Competitive pricing
Creative Bioarray offers Clonality Analysis Service (FISH) for your scientific research as follows:
Probe design
Probe synthesis
Chromosome spread preparation
FISH on chromosome spreads Imaging
Data analysis (karyotyping and integration pattern analysis)
Quotation and ordering
Our customer service representatives are available 24hr a day! We thank you for choosing Creative Bioarray at your preferred Clonality Analysis Service (FISH).
References
Frye, Christopher, et al. "Industry view on the relative importance of "clonality" of biopharmaceutical-producing cell lines." Biologicals 44.2 (2016): 117-122.
Wurm, Florian M., and Maria João Wurm. "Cloning of CHO cells, productivity and genetic stability—a discussion." Processes 5.2 (2017): 20.
ICH Q5D Derivation and characterisation of cell substrates used for production of biotechnological/biological products (CPMP/ICH/294/95)
Welch, J. (2017). Tilting at clones: A regulatory perspective on the importance of "Clonality" of mammalian cell banks. CDER/OPQ/OBP/DBRRIV April 24, 2017.
Paul Wu, et al. "Tools and methods for providing assurance of clonality for legacy cell lines" in "Cell Culture Engineering XVI", A. Robinson, PhD, Tulane University R. Venkat, PhD, MedImmune E. Schaefer, ScD, J&J Janssen Eds, ECI Symposium Series, (2018).
For research use only. Not for any other purpose.