You are here: Home
Psoriasis
Psoriasis

Psoriasis is a chronic inflammatory and proliferative skin disease that affects 2-3% of the population in western countries and an estimated 80 million people worldwide. The disease causes disfiguration in 10- 30% of cases and arthiritis in 10-15% of patients. Although attempts are made to model aspects of psoriasis in animals, none of the models reproduce the complex psoriatic phenotypes that are observed in humans. The availability of an in vitro psoriasis model to screen candidate drugs and to gain a better understanding of the biological mechanisms involved in psoriatic disease would be valuable.
Creative Bioarray provides in vitro Psoriasis skin Model (psoriatic tissue equivalent, PTE) by co-culturing of keratinocytes, fibroblasts, dendritic cells, and T-cells, and offers our customer in vitro pharmacology assays and compound testing service such as histology, ultrastructure, cytokine release, and protein expression of the Psoriasis skin Model, dedicating to the evaluation of pharmacological efficacy of your products.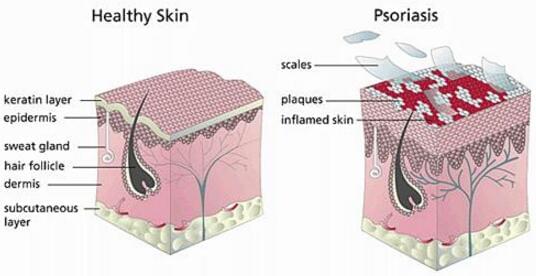 Your needs
To evaluation of pharmacological efficacy (screening, profiling, proof-of-concept) of your products (APIs, biosimilars, formulations, medical devices)
Need a customized in vitro efficacy tests related to skin efficacy
Our Capability
Skin models available
Normal Human Epidermal Keratinocytes
Psoriasis Skin Explants (ex vivo)
Screening assays available
Evaluating pharmacological efficacy
Compound screening and profiling related to Psoriasis
Endpoint
Cell viability and skin thickness
Hyper-proliferation markers: Ki67
Pro-inflammatory markers: IL-6, IL-8, IL17, IL-23 and TNFα and other markers involved in the inflammatory response.
PGE2 expression
Functional proteins: stratifin, Filaggrin, Elafin, and psoriasin
Specific marker analysis by immunoassays or RT-qPCR
Techniques
qPCR, qPCRarray, RT-PCR
Epidermal separation
Immunofluorescence
RNA extraction
ELISA
Protein extraction
Study Examples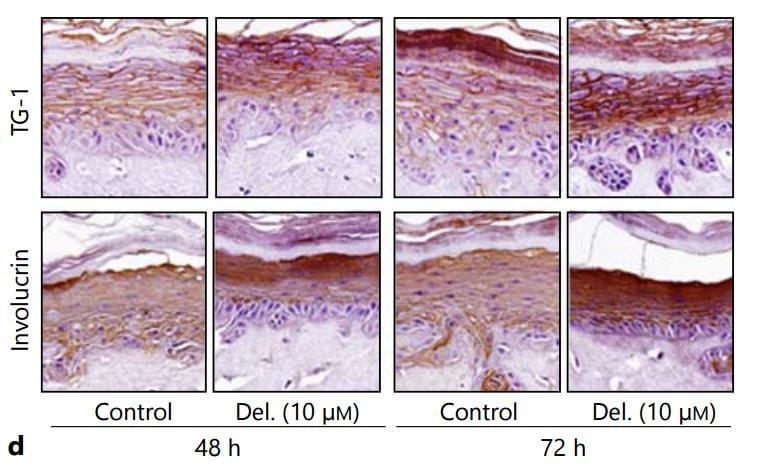 Fig.1 Representative photomicrographs of immunohistochemical staining showing the expression of differentiation markers in control vs. psoriasis skin model under different treatment conditions.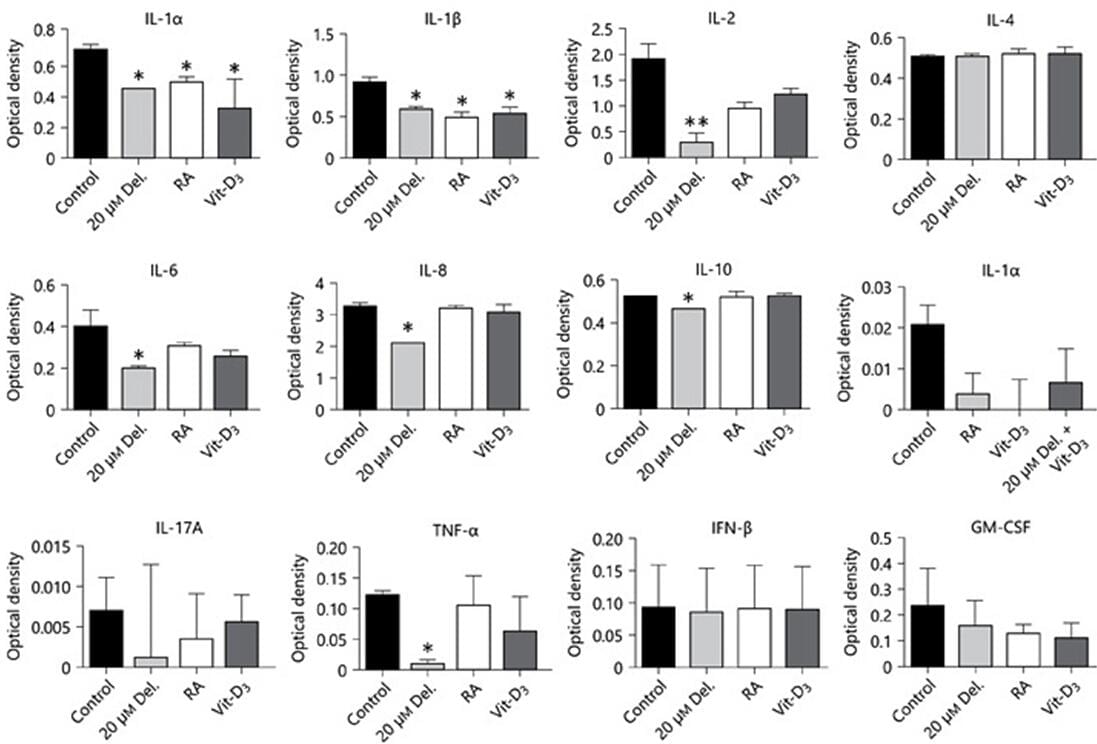 Fig.2 Cytokines expressions of in vitro psoriasis skin model under treatment of different compounds
Related products and services
Choose our models to perform screening assays in house, or choose our assays and services directly!!
Compound screening service
Our customer service representatives are available 24hr a day! We thank you for choosing Creative Bioarray services!
In vitro Skin Models:
For research use only. Not for any other purpose.