You are here: Home
Exosome Analysis
Exosome Analysis
Exosomes have recently appeared as a valuable source of various biomarkers for disease diagnosis, prognosis, and therapy, since these exosomes contain not only protein and lipids components, but also RNAs and metabolites that can be detected in various biofluids. Exosomes can be associated with almost any diseases and become a hot topic for research on disease biomarkers discovery, disease pathogenesis, and drug development.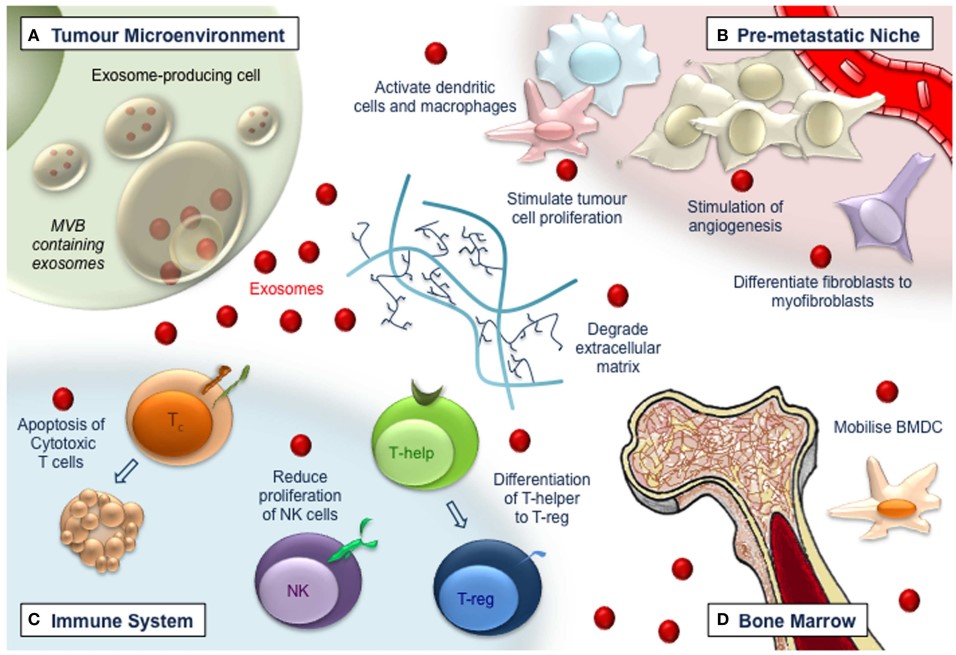 Figure 1 Schematic illustration of exosomes (red dots) performing multiple functions in cancer formation – tumorigenesis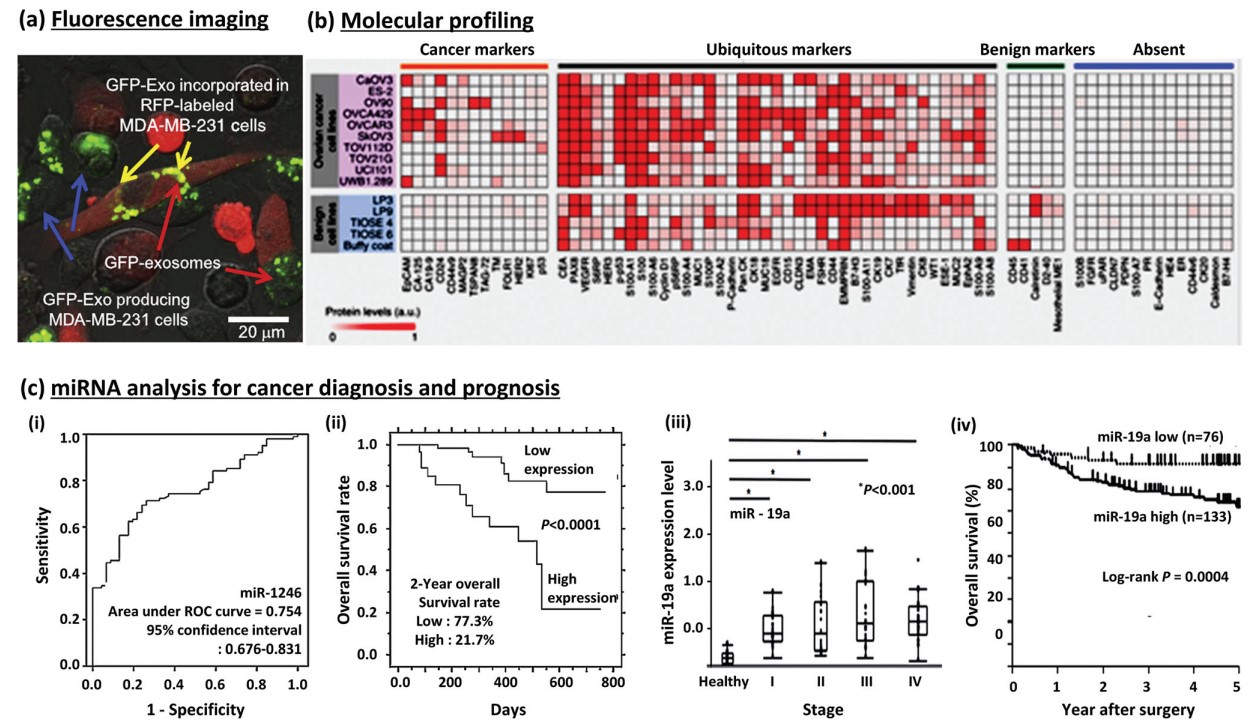 Figure 2 EVs in a tumor microenvironment and their protein/miRNA analysis for cancer diagnosis and prognosis.
Creative Bioarray provides diverse exosomal species analysis to help you understand your exosome compositions. Whether you gain interest in exosome biomarkers discovery, exosome-based disease pathogenesis, exosome-based drug development or other exosome-related research, Creative Bioarray provides comprehensive support to help you get more information for your exosomes quickly and efficiently at a competitive price.
Creative Bioarray provides service items including:
In Creative Bioarray, we are able to provide reliable data analysis, and high quality visualization with a final report to satisfy your needs. Let us know what you need and please contact us. We look forward to working with you in the future.
References
Tickner, JA.; et al. Functions and therapeutic roles of exosomes in cancer. Front Oncol. 2014, 4.
Sunkara, V.; et al. Emerging techniques in the isolation and characterization of extracellular vesicles and their roles in cancer diagnostics and prognostics. The Analyst. 2016, 141(2): 371-381.
For research use only. Not for any other purpose.