You are here: Home
Toxicology Assay
Toxicology Assay
Highly accurate in-vitro practices are becoming absolutely vital as is looking at cost-effective assay development. Cell based assays now play an important role into the research pipeline, making a large percentage of total research time and is set to show considerable growth over the coming years.
Creative Bioarray performs a variety of in vitro toxicity tests and assays. Performing in vitro cytotoxicity assays prior to animal testing may be a cheaper alternative for initial drug screens.
As many new chemicals used in substantial quantities in various industries are deemed to be of neurological importance. Creative Bioarray offers sensitive, specific, and valid neurotoxicological screening tests.
Creative Bioarray provides the following contract services for in vitro toxicology testing:
In-vitro Hemotoxicity Testing
In-vitro Immunotoxicity Testing
Mesenchymal Stem / Stromal Cell Toxicity Testing
Primary Stem Cells and Stem Cell Line Toxicity Testing
Ex Vivo Primary Explanted Cell Toxicity Testing
Cell Line and Tumor Cell Toxicity Testing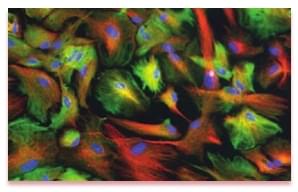 Contact us
Our employees are ready to help with your laboratory needs.
Move your research forward with speed and efficiency. Find out how Creative Bioarray can help you better detect the early indicators of toxicity while simultaneously measuring multiple biomarkers for cell viability and providing functional, relevant cellular data. For details, please contact our toxicological specialist.
If you have any special needs in vitro toxicity tests and assays, please contact us for this special service. Let us know what you need and we will accommodate you. We look forward to working with you in the future.
For research use only. Not for any other purpose.