You are here: Home
Sulforhodamine B (SRB) Assay
Sulforhodamine B (SRB) Assay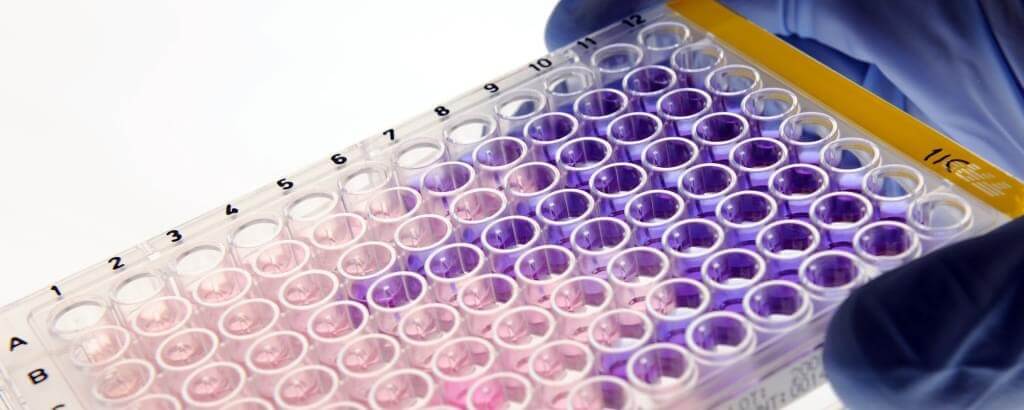 The sulforhodamine B (SRB) assay was developed by Skehan and colleagues to measure drug-induced cytotoxicity and cell proliferation for large-scale drug-screening applications. Sulforhodamine B, an anionic aminoxanthene dye, can form an electrostatic complex with the basic amino acid residues of proteins under moderately acid conditions, which provides a sensitive linear response with cell number and cellular protein measured at cellular densities ranging from 1 to 200% of confluence. The SRB assay possesses a nondestructive and indefinitely stable colorimetric end point and the color development is rapid and stable and is readily measured at absorbance between 560 and 580nm. With many practical advances including a favorable signal-to-noise ratio and a resolution of 1000–2000 cells/well, the SRB assay serves as an appropriate and sensitive assay to measure drug-induced cytotoxicity even at large-scale application.
Creative Bioarray Advantages
High sensitivity
Accurate and reproducible
Low signal-to-noise ratio
High resolution (1000–2000 cells/well)
Linear results ranging from 1 to 200% of confluence
colorimetric, nondestructive, and indefinitely stable end point
Rapid and low-cost
Suitable for high-throughput screening
Workflow
Seeding of Microtiter Plates for Growth Kinetics
Choice of Drug Dose Range and Seeding of Culture Plates for Cytotoxicity Assays
SRB Procedure
Data Processing and Interpretation of Results
Applications
Cell growth/proliferation
Cytotoxicity measurement/screening
Chemosensitivity
Results Sample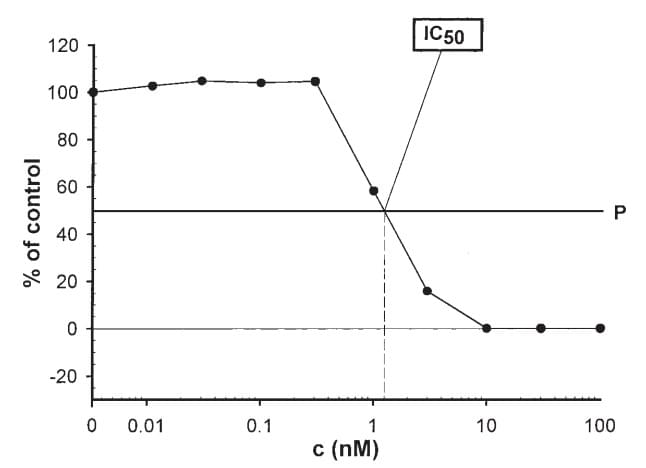 Figure 1. Graphic determination of IC50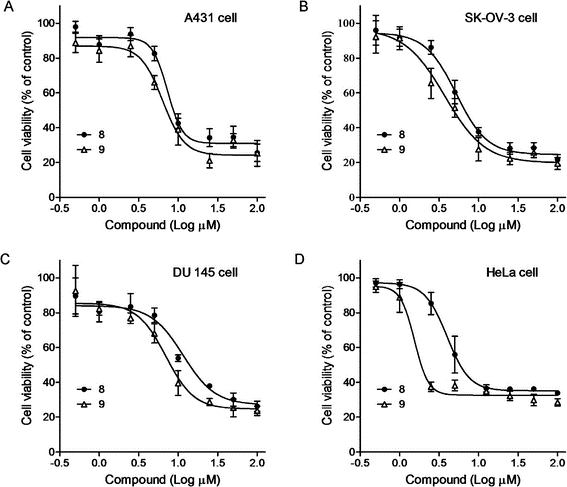 Figure 2. Effects of compounds on cell proliferation
Quote and Ordering
Please fill out the chart below or contact us to discuss your project with our experts and get a quote.
Payment methods supported: Invoice / Purchase Order, Wire Transfer, and Credit Card.
References
Skehan, P., Storeng, R., Scudiero, D., Monks, A., McMahon, J., Vistica, D., Warren, J. T., Bokesch, H., Kenney, S., and Boyd, M. R. (1990) New colorimetric cytotoxicity assay for anticancer-drug screening. J. Natl. Cancer Inst. 82, 1107–1112.
Perez, R. P., Godwin, A. K., Handel, L. M., and Hamilton, T. C. (1993) A comparison of clonogenic, microtetrazolium and sulforhodamine B assays for determination of cisplatin cytotoxicity in human ovarian carcinoma cell lines. Eur. J. Cancer 29A, 395–399.
Griffon, G., Merlin, J. L., and Marchal, C. (1995) Comparison of sulforhodamine B, tetrazolium and clonogenic assays for in vitro radiosensitivity testing in human ovarian cell lines. Anticancer Drugs 6, 115–123.
Papazisis, K. T., Geromichalos, G. D., Dimitriadis, K. A., and Kortsaris, A. H. (1997) Optimization of the sulforhodamine B colorimetric assay. J. Immunol. Methods 208, 151–158.
For research use only. Not for any other purpose.