You are here: Home
PDX-derived Cell Lines
PDX-derived Cell Lines

Personalized cancer treatment is an active part of the treatment plan or a part of a clinical trial, which helps doctors or researchers learn about a person's genetic makeup and how their tumor grows. The development of personalized cancer treatment requires a repertoire of patient-derived models that more closely mirror the in vivo tumor than immortalized cancer cell lines. Creative Bioarray is well equipped with advanced research platforms and exquisite technical team for establishing diverse and reliable PDX models.
However, there are several shortcomings when studying with PDX models such as long experimental period, requiring expertise and professional operating technique. From the extensive platform of PDX models, Creative Bioarray has successfully derived a unique collection of disease relevant cell lines from various cancer types, which can be called PDX-derived cell lines.
Advantages
• Grown in short-term culture
• Generate high-fidelity data and ultimately to clinical settings
• Provide more refined data sets compared to immortalized cells
Generation of PDX-derived cells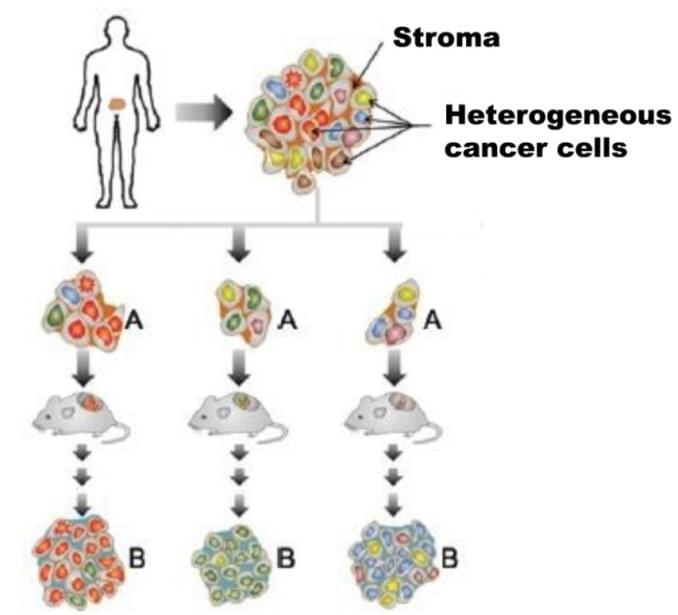 Applications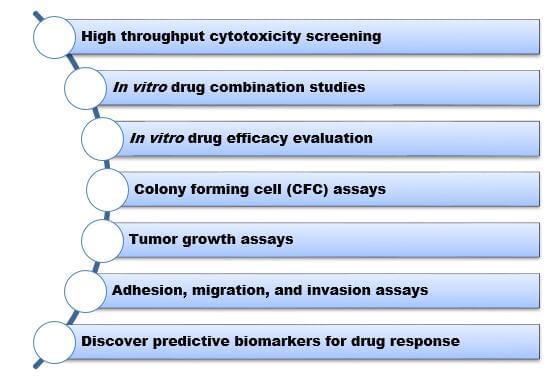 PDX-derived cell lines from Creative Bioarray are all early passage (<10) and maintain essential histopathological features and genetic profiles of the original patient tumors including biochemical signaling, genomic mutational status, and response to tumor cell autonomously targeted therapeutics. Each primary cell isolate consists of mouse stromal-cell-depleted primary cancer cells from a genetically defined PDX model, providing an excellent system to link in vitro to in vivo in the field of Oncology research.
Quotation and ordering
If you have any special needs in establishment or application of PDX-derived cell lines, please contact us for this special service. Let us know what you need and we will accommodate you. We look forward to working with you in the future.
References
Lorin D,; Jennifer T,; et al. Primary esophageal and gastro-esophageal junction cancer xenograft models: clinicopathological features and engraftment. Laboratory Investigation. 2013, 93: 397–407.
Natalie C,; Duncan I. J,; et al. Predictive in vivo animal models and translation to clinical trials. Drug Discovery Today. 2012, 17:253-260.
Samuel AW,; et al. Patient-derived xenografts, the cancer stem cell paradigm, and cancer pathobiology in the 21st century. Laboratory Investigation. 2013, 93:970–982.
For research use only. Not for any other purpose.