You are here: Home
Sterility Testing
Sterility Testing
Sterility testing of cell lines, media, in-process material and final products must be demonstrated during the manufacture of pharmaceuticals and medical devices.
Experienced microbiologists in Creative Bioarray work directly with the client to ensure recovery method suitability is appropriate for each product configuration.
Creative Bioarray offers the following tests under GLP or GMP:
Direct Inoculation Sterility for Final Bulk
Direct Inoculation Sterility for Final Vials
Direct Inoculation Sterility for Prebanking or Cells at limit
Direct Inoculation Sterility for Unprocessed Bulk
Direct Inoculation Sterility for Cells and Virus Banks
Membrane Filtration Sterility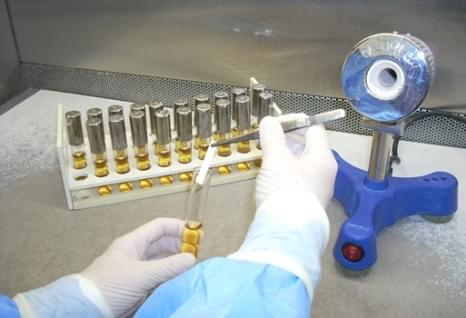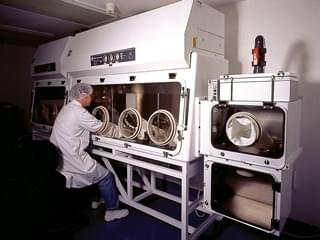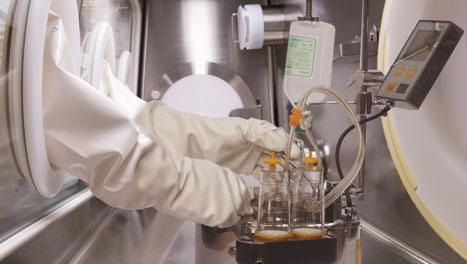 Three sterility methods are employed at Creative Bioarray.
Membrane filtration
In this procedure the product if filtered or the device is rinsed, and the rinse liquid passed through a membrane filter. Any microbial cells are retained by the filter. Different filtration units are used for differing products.
The pharmacopeias and 21 CFR 610.12 recommend using two media for both the immersion and membrane filtration methods. In both test methods the test article or membrane is incubated for 14 days in the test media.
Advantages of the membrane filtration method include:
accommodation of large volume samples (up to 500 ml)
removal of inhibitory substances that inhibit the growth of microorganisms by rinsing the filter membrane with a suitable agent.
Direct inoculation
This method is only used when membrane filtration is not possible the sample is inoculated directly into the media or the device is placed directly into the media. This method requires the test article be inoculated directly into test media. Test articles are incubated for 14 days followed by testing for microbial contaminants.
The advantages of the direct inoculation method are:
sterility testing for materials that cannot be easily filtered
smaller volumes of test article can be used
Microbial contamination of the test area is assessed throughout the duration of the sterility test, by means of air sampling, settle, contact plates and personnel plates. Creative Bioarray produces and quality controls all of the media used for sterility testing and the media production faciltiy is UKAS accredited.
Direct transfer
This method is the method of choice for medical devices because the device is in direct contact with test media throughout the incubation period. Viable microorganisms that may remain in or on a product after sterilization have an ideal environment within which to grow and proliferate. The direct transfer method benefits these damaged microorganisms. The entire product should be immersed in test fluid.
Microbial detection is performed essentially like direct inoculation after a 14 day incubation. Creative Bioarray offers custom protocols to accommodate parts of devices and solids and will work with you to determine the best way to test your articles.
For test articles produced by non-aseptic manufacturing processes, a bioburden (or microbial limits) detection assay should be performed. Furthermore often, it is necessary to evaluate a non-sterile test article for "objectionable organisms". A microbial limit approach is recommended for the evaluation for objectionable organisms.
If you have any special needs in assessing the sterility of your cells, please contact us for this special service. Let us know what you need and we will accommodate you. We look forward to working with you in the future.
For research use only. Not for any other purpose.