You are here: Home
RNA FISH in Plant
RNA FISH in Plant
RNA In Situ Hybridization is a widely-applicable histology technique that utilizes a nucleic-acid based probe to localize to RNA sequences of interest, and allows for visualization of mRNA expression in cells or tissues. This technique can provide valuable special and temporal information regarding gene expression in situ, such as whether expression at the mRNA level is limited to a specific anatomic structure or cell type. Creative Bioarray offers Custom RNA ISH and ACD Bio's RNAscope service.
In the plant system, the FISH assay has been employed in multiple crop species, including wheat, rye, cucumber and melon. With solid biochemical and cytological backgrounds, and years of experience in plant cell line/tissue sample generation, scientists and experts here at Creative Bioarray provide high quality service that covers every step of the RNA FISH assay in the plant system.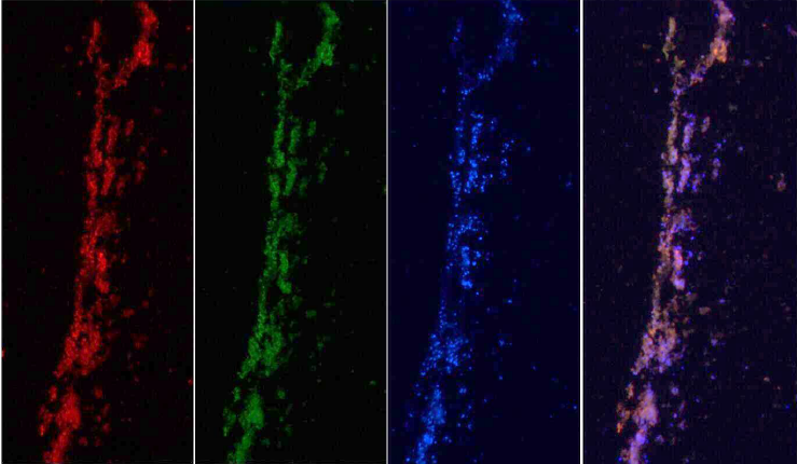 Figure 1. Arabidopsis thaliana leaf tissue. Probe 1 of interest (Red). Probe 2 of interest (Green). DAPI (Blue)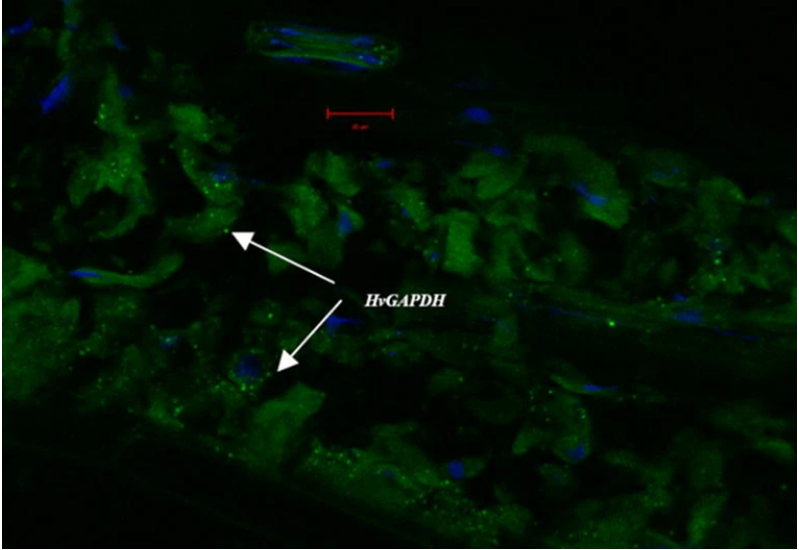 Figure 2. Single-plex detection in RNAscope V2 assay for HvGAPDH mRNA on barley line Q21861 leaf sections during assay optimization.
Features:
Accurate- In situ Detection Service – Custom design your probe
Value- We focus on the quality of our service and all supported by competitive pricing
Efficiency- We are able to provide the fastest turnaround time of any supplier in the industry
Creative Bioarray offers custom RNA FISH in Plant Service for your scientific research as follows:
Probe design (Or use ACD RNAscope® Probe)
Probe synthesis (Or use ACD RNAscope® Probe)
Sample (Cells/FFPE/Others) preparation
Imaging
Data analysis
Quotation and ordering
Our customer service representatives are available 24hr a day! We thank you for choosing Creative Bioarray at your preferred RNA FISH in Plant Services.
For research use only. Not for any other purpose.