You are here: Home
Photo-aging & UV-Protection
Photo-aging & UV-Protection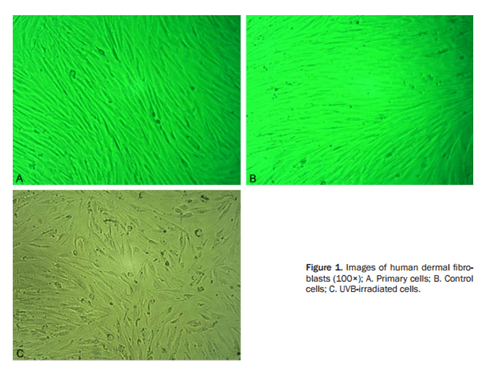 Exposure to solar UV radiation (UVA, thermal component, UVB) is the main environmental factor that causes premature aging of the skin (photo-aging). Human skin aging resulting from UV irradiation is a cumulative process that occurs based on the degree of sun exposure and the level of skin pigment. UV irradiation induces matrix metalloproteinases (MMPs) responsible for alterations in the collagenous extracellular matrix of connective tissue, resulting in impaired integrity. On a molecular level, UV radiation from the sun attacks keratinocytes and fibroblasts, resulting in the activation of cell surface receptors, which initiate signal transduction cascades. This in turn leads to a variety of molecular changes, which causes a breakdown of collagen in the extracellular matrix and a shutdown of new collagen synthesis.
In order to identify most efficient applications of the new ingredients of UV-Protection, the need for in vitro testing in cosmetic or dermatological industries is greatly growing nowadays, because of below aspects: firstly, regulatory affairs that include consumer safety and strict ban of animal use in testing. Secondly, there is a big advantage regarding research and development because of faster screening and access to more informative tests. Finally, this leads to on the evidence based communication with consumers.
Your Needs
You wish to screen ingredients, and characterize the efficacy or toxicity or safety of any products or chemicals of UV-protection?
You'd like to find a customized in vitro testing service of photo-aging or UV-protection?
Our Capability
Creative Bioarray provides in vitro 3D skin tissue models and evaluation assays performed for cosmetic or dermatological efficacy and claims support of photo-aging & UV protection.
In vitro 3D skin models available
Assays available
Phototoxicity Assay (OECD Test Guideline 432)
Evaluating effects of different formulations, ingredients by using 3D skin models
Other customized assays by using 3D skin models
Endpoints
Inflammatory mediator release (IL-8, PGE2, IL-6, TNF-alpha, etc.)
Free radical production
Stress response
Metalloproteinase expression or production
Dermal-epidermal junction markers: Integrin β4, Laminin 5
Apoptosis
Cell viability or metabolism
Techniques
qPCR, qPCRarray, RT-PCR
Epidermal separation
Immunofluorescence
ELISA
RNA extraction
Protein extraction
Macroscopy
Assay Examples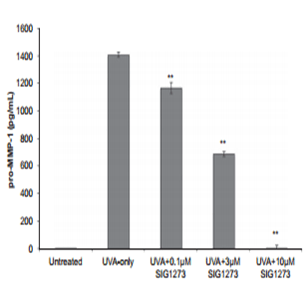 Fig 1. Cosmetic ingredient inhibits UVA-induced MMP-1 release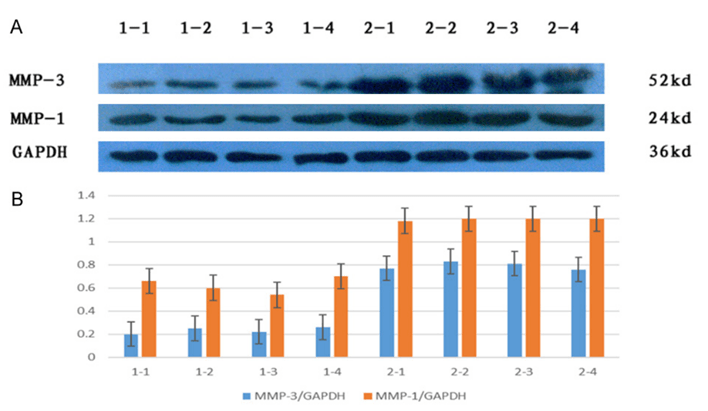 Fig 2. Comparison of relative expression of MMP-1 and MMP-3 in UVB group and control group.
Related Products and Services
Choose our models to perform screening assays in house, or choose our assays and services directly!!
Compound screening service
Our customer service representatives are available 24hr a day! We thank you for choosing Creative Bioarray services!
In vitro Skin Models:
For research use only. Not for any other purpose.