You are here: Home
Hepatotoxicity
Hepatotoxicity

As a heterogeneous organ with many vital functions, liver plays a central role in transforming and clearing chemicals thus is susceptible to the toxicity from these agents. Liver suffers the most from drug toxicity, making drug-induced liver injury (DILI) the leading cause of drug failures. Hepatotoxicity implies chemical-driven liver damage. It can be induced by a drug itself or indirectly by the generation of reactive metabolites.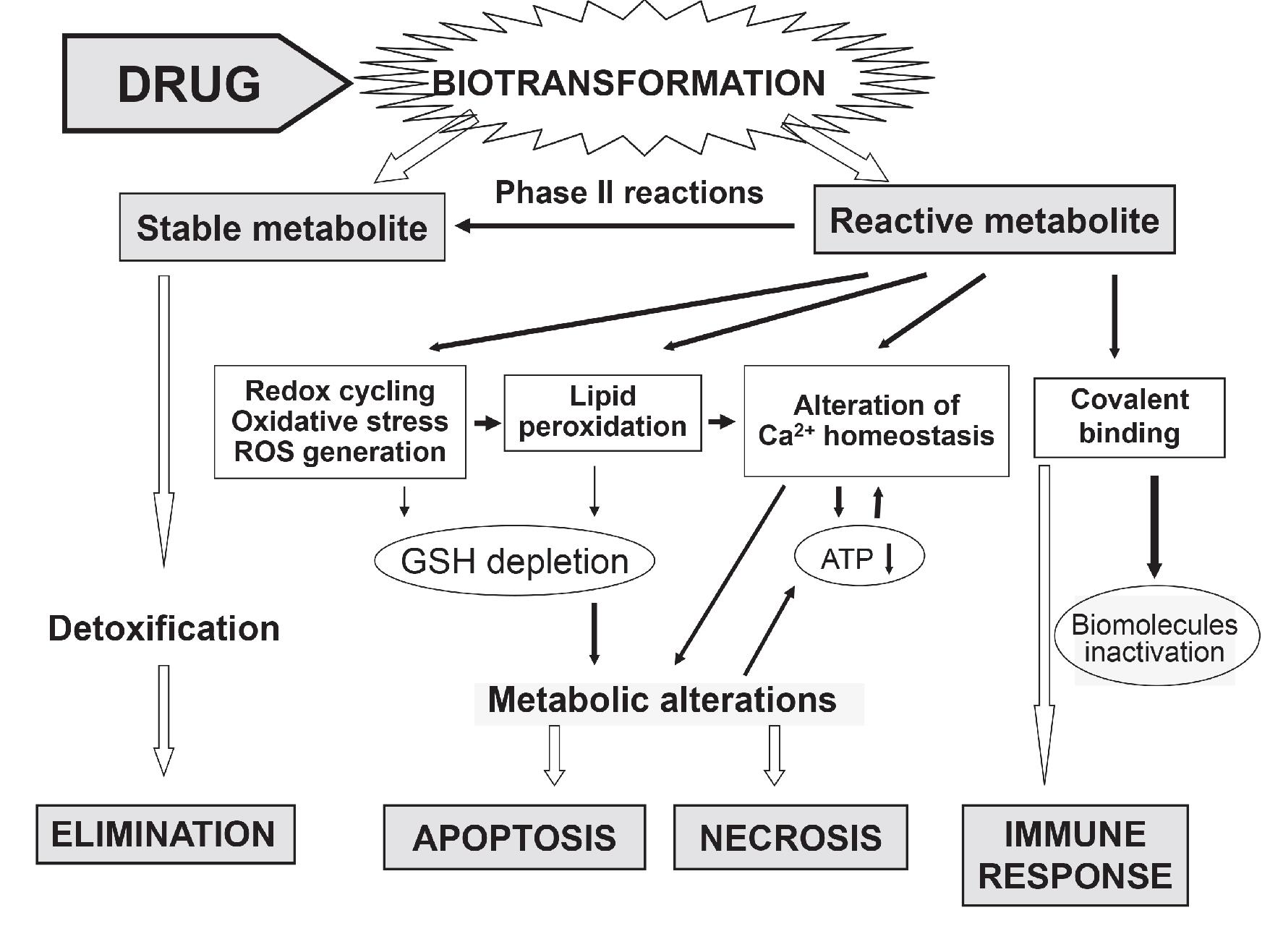 Fig.1 Molecular events leading to drug-induced liver cell damage and death
The etiology of drug induced liver disease is still under debate but is generally regarded as a continuum between an activated immune response and hepatocyte metabolic dysfunction most often resulting from an intermediate reactive metabolite. In vitro cell-based toxicity assays could mimic in vivo tissue studies and in turn provide a reliable tool for safety evaluation in early stages of drug discovery.
Creative Bioarray provides a series of in vitro models and assays to help researchers assess drug hepatotoxicity potential in preclinical stage.
Your Needs
Innovative efficacy assays on Hepatology
Test the safety of your drugs or active molecule products in preclinical researches
Customized services for special requirements on efficacy or safety tests
Our Capability
Creative Bioarray has developed a multiplexed hepatotoxicity assays using various in vitro hepatology models, such as primary hepatocytes, HepG2 cell lines and 3D hepatic models to predict DILI. These multi-endpoint analyses provide a thorough assessment of hepatotoxicity while supplying detailed mechanistic information underlying the observed toxicity. Our experienced scientists will assist you with meeting your objectives and support your projects.
Our services will help you determine potential hepatotoxicity of test compounds from the following perspectives:
Cell viability / Proliferation / Apoptosis
Production of reactive oxygen species (ROS)
Covalent binding of reactive metabolites to proteins
Protein synthesis inhibition
Glutathione level
ATP / Mitochondrial function
BSEP (bile salt export pump) transporter inhibition:

BSEP, expressed almost exclusively in the liver, is critical for the rate of bile acid secretion and associated with hepatotoxicity.

As bile formation is an important function of the liver, inhibition of drugs on BESP may cause bile salt accumulation in the liver, resulting in DILI.

Cholestasis

Accumulation of bile salts can be labelled with fluorescent probes and subsequently measured via high content imaging.
In Vitro Hepatotoxicity Testing Models
- Creative Bioarray provides various 2D culture models including HepG2 cell line, human primary hepatocytes and iPSC-derived hepatocytes for investigation of potential adverse hepatotoxicity.
- Creative Bioarray offers hepatotoxicity screening service using 3D cell culture models derived from hepatocytes of several different species. As a world-class supplier of 3D cell culture models, and with extensive experience in drug discovery through years of practice, Creative Bioarray is able to provide you with highly reliable data on drug hepatotoxicity.
Need Help?
If you have any needs or questions, please contact us. Our customer service representatives are available 24hr a day! We thank you for choosing Creative Bioarray services!
Reference
Gómez-Lechón MJ; et al. Cell-based models to predict human hepatotoxicity of drugs. Rev. Toxicol. 2014, 31: 149-156.
For research use only. Not for any other purpose.