You are here: Home
Neurite Outgrowth Assay Service
Neurite Outgrowth Assay Service
The growth of neurites in human neurons is a critical event in neuronal formation, development and remodeling of synapses, response to injury, and regeneration. Measurement of neurite outgrowth can be of use in the research, screening and validation phases of the drug discovery process. In addition, a neurite outgrowth assay can also be used for the detection of toxic neuropathies.
Neurite growth is a key readout to monitor neurological function and health. Creative Bioarray has developed a range of in vitro neurite outgrowth assays that performed in a variety of cell lines or primary cell cultures to identify and characterize compounds inducing neurotoxicity, neuroprotection, neuroregeneration, or modulating neuritogenesis.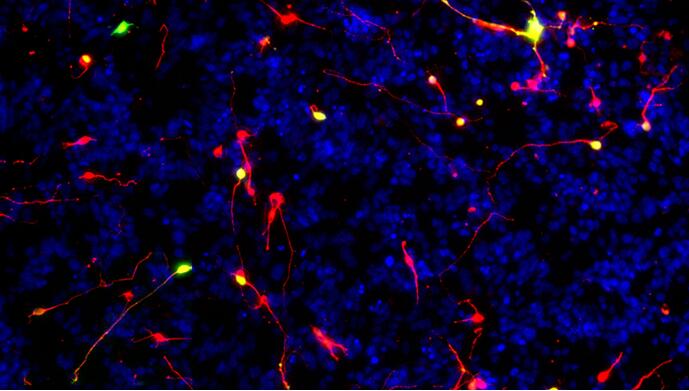 Capability of Our Neurite Outgrowth Services
Screen for neurotoxicity
Investigate neuroprotective treatments
Study pathways involved in neurodegeneration
Measure neuronal differentiation in real time
Neurite Outgrowth Endpoints
The number of neuronal bodies
The number of promoted neurite
Neurite length
The number of branch points
The number of neurite segments
Besides, a detailed control image is generated in order to help you to visualize the parameters
Key Highlights
Observe and quantify long-term changes in neurite length and branch points
Perform experiments on 24- or 96-well plates without removing the plates from incubator
Continuous measurement in a highly flexible, robust and reproducible analysis format suitable for screening and profiling
Continuous monitoring of cytotoxicity and apoptosis in neuronal cultures
Simultaneous measurement of neurodynamics and neuronal health
Reduce time and expense by optimized protocols and QC validated products
If you have any special needs, please contact us. Let us know what you need and we will meet your requirements. We look forward to working with you. Thank you for choosing Creative Bioarray services!
References
Sherman S P. et al.; High-throughput screen for compounds that modulate neurite growth of human induced pluripotent stem cell-derived neurons. Disease Models & Mechanisms, 2018, 11(2).
Filous A R. et al.; Neurite outgrowth assay. Bio Protoc, 2016, 6(1).
For research use only. Not for any other purpose.