You are here: Home
Exosome Proteomics Service
Exosome Proteomics Service
Exosomes are loaded with proteins, lipids and RNAs which have been testified to vary with the pathological states of recipient organs. Several unique surface and internal proteins in exosomes may represent novel biomarkers for diseases diagnosis and prognosis. Creative Bioarray provides high quality exosomal proteomics data to profile exosomal protein composition that help you discover exosome-based biomarker candidates.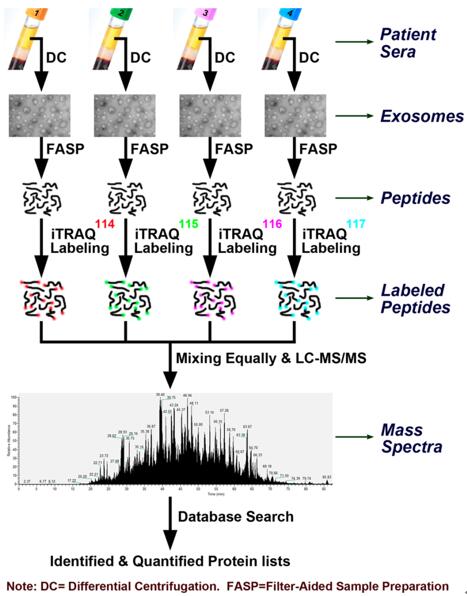 Figure 1 Workflow of mass spectrometry identification and quantitation of exosome proteins from patient serum. Schematic overview of the sample preparation and LC−MS/MS analysis of patient and control serum samples.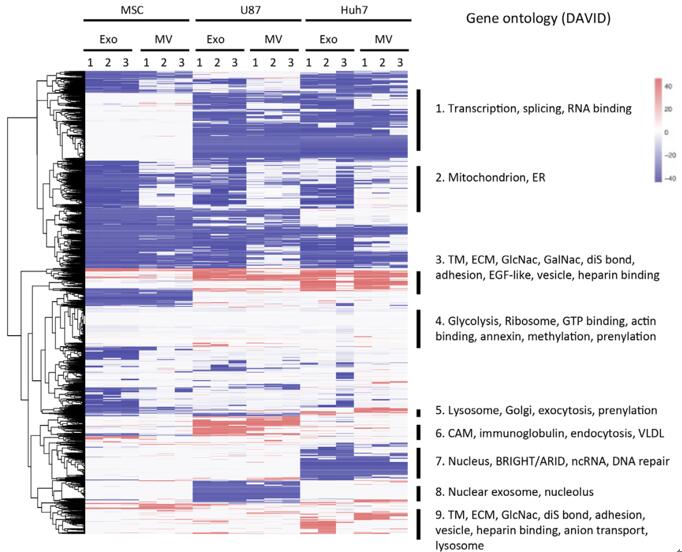 Figure 2 Heatmap of all protein levels in EVs normalized to their respective source cells.
We can provide:
Exosome Isolation
Exosome Identification
Proteomics Analysis
Raw MS Spectra Data
A Detailed Report
With years' experience in the field and state-of-the-art instrumentation, Creative Bioarray provide comprehensive support to assist your exosome research. We offer the highest quality proteomics services and help you address your problems during your scientific research. Please feel free to contact us, and see how we can help you.
References
An, M.; et al. Quantitative proteomic analysis of serum exosomes from patients with locally advanced pancreatic cancer undergoing chemoradiotherapy. J Proteome Res. 2017, 16(4): 1763-1772.
Haraszti, RA.; et al. High-resolution proteomic and lipidomic analysis of exosomes and microvesicles from different cell sources. J Extracell Vesicles. 2016, 5: 32570.
For research use only. Not for any other purpose.