You are here: Home
Cardiovascular Diseases Modeling and Assay Services
Cardiovascular Diseases Modeling and Assay Services
Aging of the population and better survival of patients affected by coronary heart disease have led to an increasing number of patients with chronic heart failure, the common end stage of virtually all cardiac diseases. In addition, heart failure is a frequent complication of other cardiac disorders, such as cardiac hypertrophy, myocardial infarction and arrhythmia.
The knowledge of the mechanisms and drug response are essential for the development and assessment of new chemical entities for different kinds of cardiovascular diseases. Current drug therapies alleviate symptoms for only 50 to 70% of cardiovascular disease patients and often with unwanted side effects. Cardiotoxicity remains a major concern during drug development, with increased proarrhythmic potential being the main culprit. The pharmaceutical industry is challenged by the growing cost of research and development, and cannot afford drug attrition in late phases of development or withdrawals of approved drugs. Thus, there is an urgent need for extensive research effort and better treatment options to develop novel therapeutic strategies for cardiovascular diseases.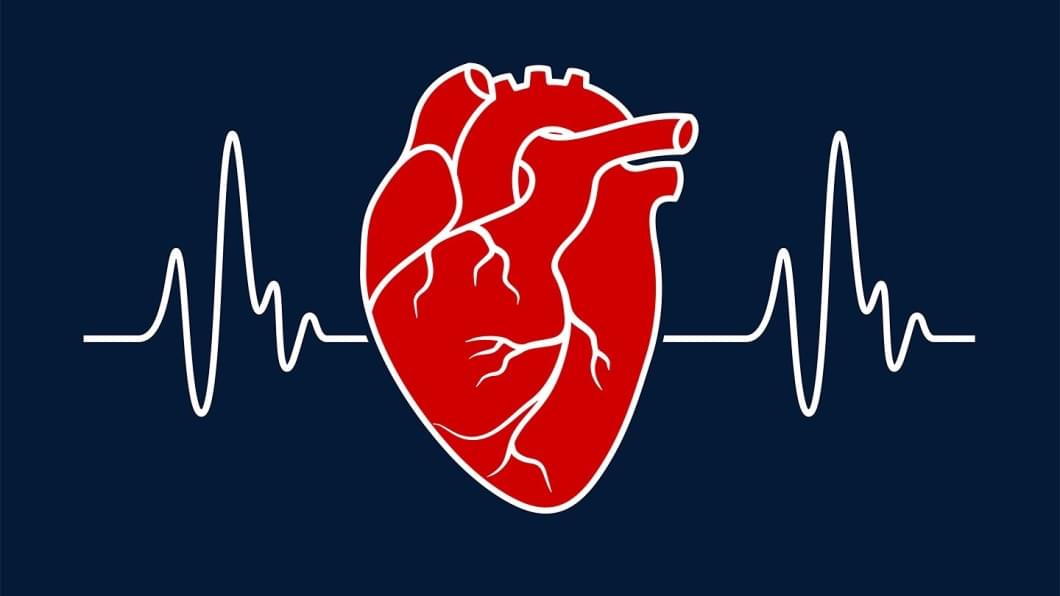 The conventional models for cardiovascular diseases are often built with Rat, rabbit and canine. However, human cardiomyocytes differ significantly from those of other species. The rodent and canine hearts have obvious difference in electrophysiological properties and heart beats compared to human hearts. Human stem and induced pluripotent stem (iPS) cells based cell models are able to avoid such disadvantages and are more physiological surrogate of the 'native' cellular context. And it is a replacement of ethically critical animal experiments. Moreover, it is relatively stable over days or weeks compared to primary cells. This information highlights the importance and the preferred source of using human stem and iPS cells as both disease models and tools for drug screening.
With over 10 years' experiences in the field of human stem and iPS cells, Creative Bioarray is offering cardiovascular diseases modeling and assay services based on human stem and iPS cells to help our customer opening the door for generating new mechanistic insight into cardiovascular disease pathophysiology and improving the process of drug development.
Advantages
Both iPS cells and patient-derived cells are available to be chosen to build the heart failure model.
Both 2D and 3D cell models are available to be chosen according to your application.
The cardiac efficacy assay and safety assay cover most evaluation aspects for the new drugs.
High-throughput screening.
The final report will include the protocol of disease modeling and image analysis as well as statistical analysis.
Disease Modeling
Creative Bioarray is offering the development of custom designed in vitro models by using cardiomyocytes derived from disease-specific iPS cells. Our custom model services focus on but not restricted to cardiovascular diseases such as infarction, arrhythmias, cardiac hypertrophy and heart failure. We provide this powerful and versatile tool for cardiovascular diseases therapy as well as basic research to help our customer opening the door for generating new mechanistic insight into disease pathophysiology and improving the process of drug development.
Assays Available
Creative bioarray generates cardiovascular "disease-in-a-dish" models for evaluation the efficacy and safety of the drug candidates as well as for pre-clinical validation of potential cell therapy applications.
Endpoints
We focus on a wide range of test endpoints. Our contractility Recording System will cover the test of force of contraction, contraction duration, and frequency. Mitochondrial function analysis will test on membrane potential, calcium content, and production of reactive oxygen species. Integrated ion-channel activity, metabolic activity and viability assays, cell morphology service are also available. Results can be compared to those obtained using non-diseased tissue and before and after addition of drugs, which allow you to better characterize your compounds. Our cardiovascular disease model and assay services enable more accurate prediction of patient response to pharmacotherapy.
Techniques
qPCR, RT-PCR
ELISA
RNA extraction
Protein extraction
Manual patch clamp & Automated patch clamp
Multielectrode array (MEA)
Kinetic phenotypic assay
Study Example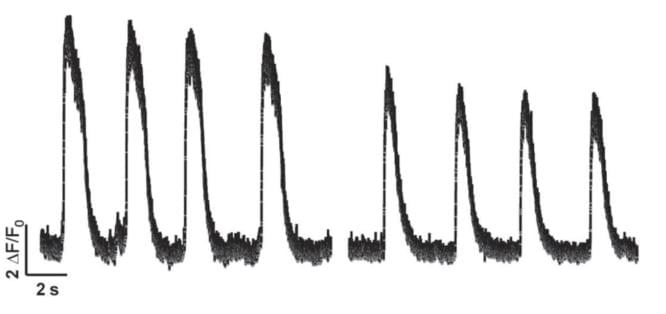 Figure 1. Heart failure in vitro model exhibit abnormal spontaneous Ca2+ transients (right) compared to control cells (left).

Figure 2. The comparisons of force of contraction and contraction velocity between different Cardiac hypertrophy in vitro models.

Figure 3. Heart failure model cells (right) are more susceptible to norepinephrine treatment compared to control cells (left).
Quotations and ordering
Our customer service representatives are available 24hr a day!
References
Sun, N., et al. Patient-specific induced pluripotent stem cells as a model for familial dilated cardiomyopathy. Science translational medicine. 2012, 4.130: 130ra47-130ra47.
Matsa, E., et al. Human stem cells for modeling heart disease and for drug discovery. Science translational medicine. 2014, 6.239: 239ps6-239ps6.
Novakovic, et al. Myocardial tissue engineering: in vitro models. Cold Spring Harbor perspectives in medicine. 2014, 4.3: a014076.
Peter, A., et al. Biology of the cardiac myocyte in heart disease. Molecular biology of the cell. 2016, 27.14: 2149-2160.
For research use only. Not for any other purpose.