You are here: Home
2D Based In Vitro Hepatotoxicity Testing Services
2D Based In Vitro Hepatotoxicity Testing Services
Drug-induced liver injury (DILI) is one of the most important issues in drug development as a leading cause of discontinuation of clinical trials and withdrawal or black box warnings of approved drugs. Toxic injury to hepatocytes is produced through multiple mechanisms involving damage to biomolecules, alteration of cell homeostasis/function and cell death.
To predict DILI and reduce potential risk of toxicity to humans, early safety assays during drug development are carried out in laboratory animals. However, it often fails with poor predictivity. Over the years, various liver-derived in vitro model systems have been developed to enable investigation of the potential adverse effects of chemicals and drugs, especially the 2D-cultures of hepatocytes, which could offer the advantages of being relatively inexpensive, reproducible, robust and convenient. Human hepatocytes have been considered the gold standard in vitro model for the prediction of drug metabolism and the assessment of hepatotoxicity.
With decades of operational experience and technology platform of hepatology research, in addition to the primary cell isolation and culture technique, Creative Bioarray has established various hepatotoxicity assays using 2D-cultures of hepatocytes, which will be evaluated by several items such as cell viability, apoptosis, cellular stress, cytoplasmic membrane disruption and mitochondrial membrane potential.
Advantages
Providing useful information to clarify toxicity generation and its mechanism
Multi-parametric analysis of the cytotoxic effect of test articles
Each test compound is evaluated in full dose response tested in triplicate at half log dilutions
High throughput allows for direct comparison of multiple compounds tested under the same conditions
Allowing for potential optimization of the concentration ranges in regard to the toxic doses
Time-saving
Low compound require
Endpoints (including but not limited to):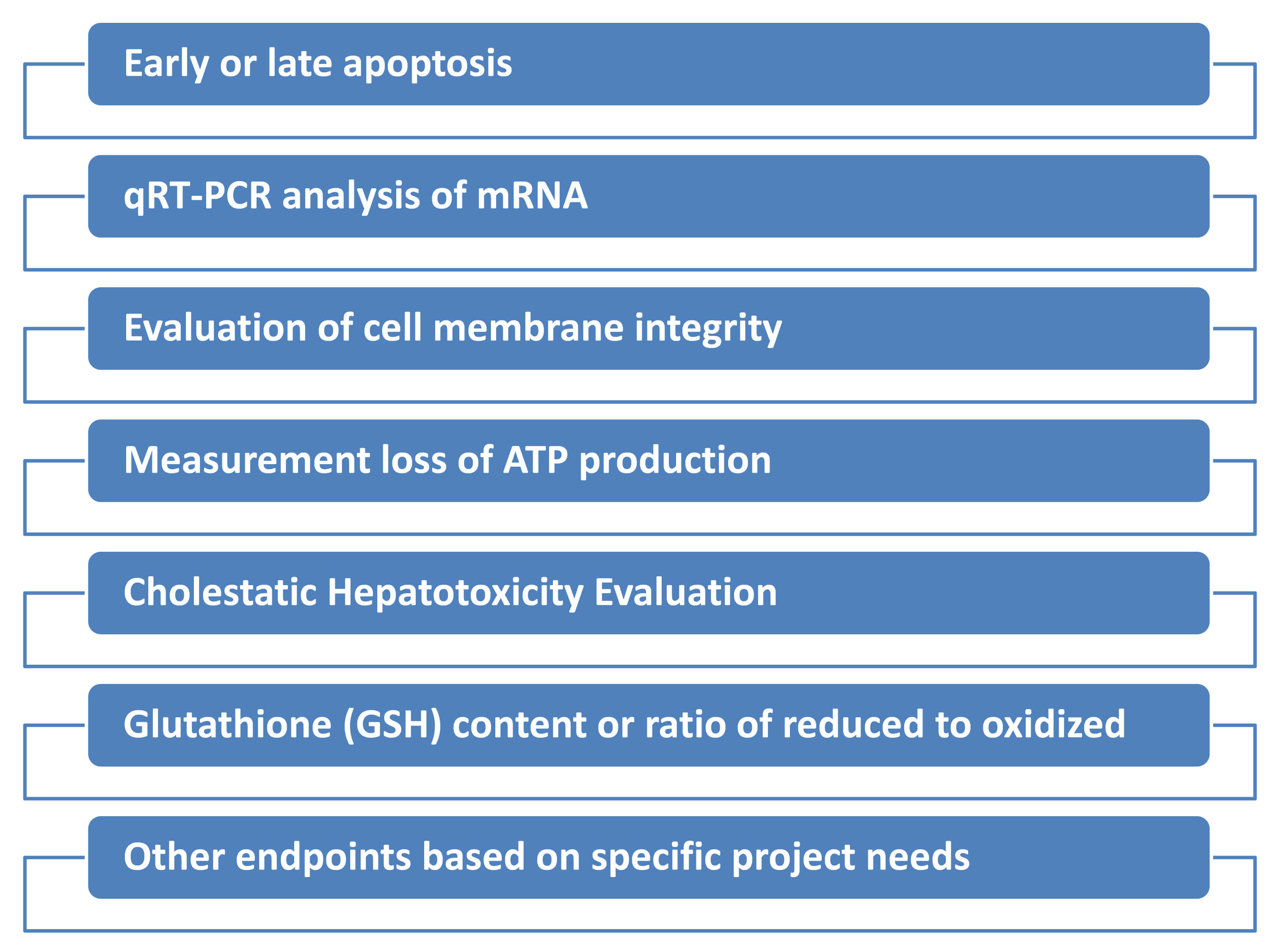 Applications
➢ Meet the increasing demand for more predictive models for liver toxicity
➢ Determine your drug's hepatotoxicity potential early in discovery
➢ Screen chemicals for induction and activity of hepatic drug metabolizing enzymes
Study Examples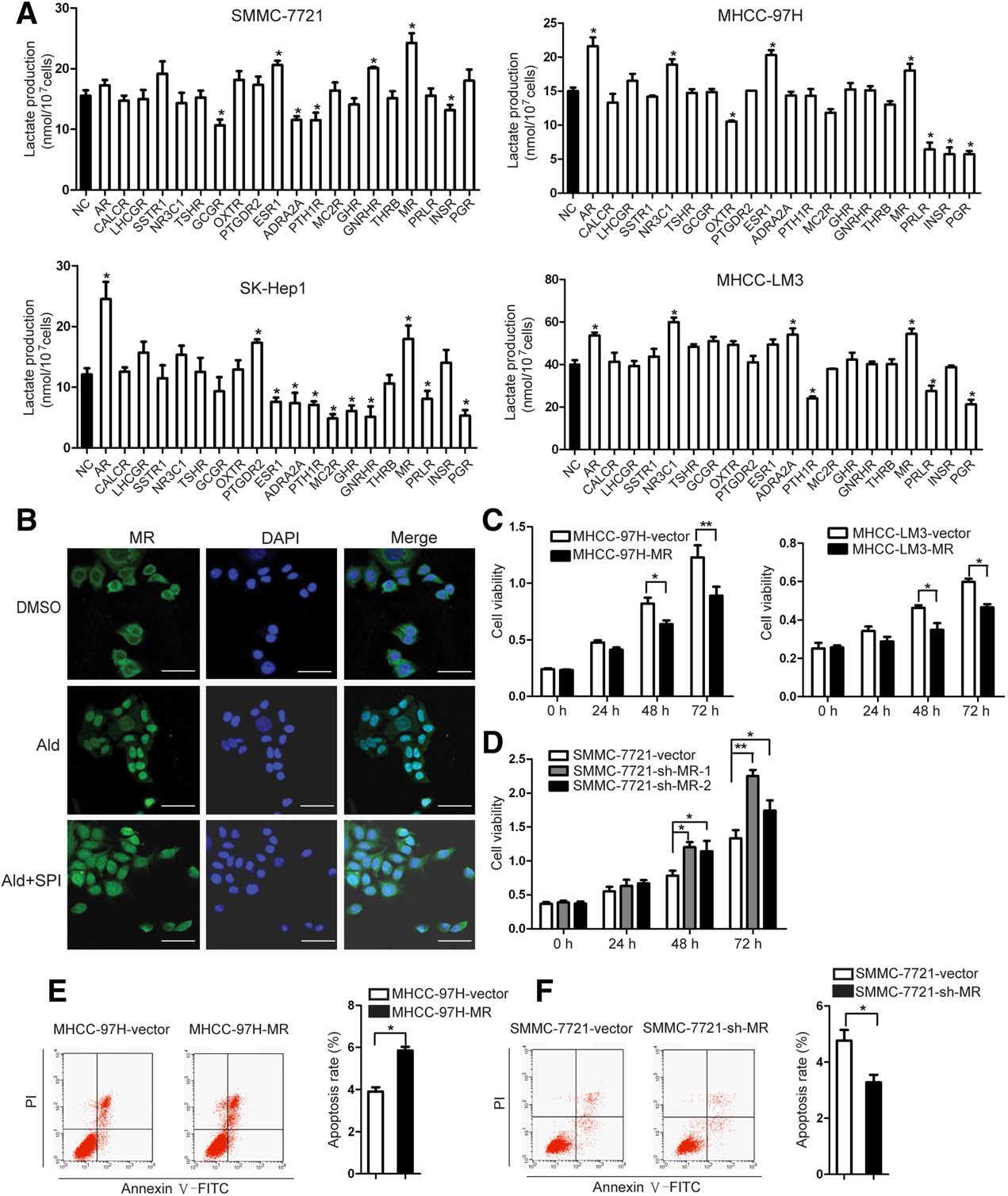 Fig.1 The mineralocorticoid receptor (MR) affects HCC cell proliferation, cell cycle, and apoptosis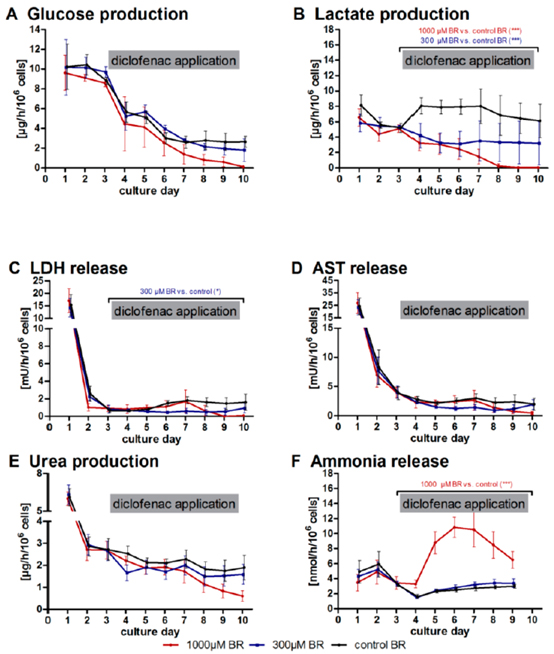 Fig.2 Time-course of clinical parameters in bioreactors with primary human liver cells treated or non-treated with diclofenac
Quotation and ordering
If you have any special needs in our 2D Based In Vitro Hepatotoxicity Testing Services, please contact us. Let us know what you need and we will accommodate you. We look forward to working with you in the future.
References
Gómez-Lechón MJ; et al. Cell-based models to predict human hepatotoxicity of drugs. Rev. Toxicol. 2014, 31: 149-156.
Nie, H; et al. Mineralocorticoid receptor suppresses cancer progression and the warburg effect by modulating the miR-338-3p-PKLR axis in hepatocellular carcinoma. HEPATOLOGY. 2015, 62(4): 1145-1159.
Knöspel, F; et al. In vitro model for hepatotoxicity studies based on primary human hepatocyte cultivation in a perfused 3D bioreactor system. Int. J. Mol. Sci. 2016, 17: 584.
For research use only. Not for any other purpose.