You are here: Home
In Vivo Toxicity Study
In Vivo Toxicity Study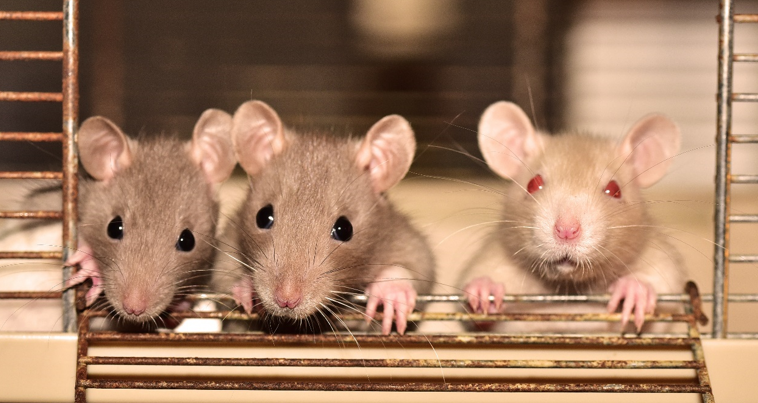 Toxicological research is critical to the drug development and approval process. The main content of pre-clinical toxicology research is the safety evaluation of drugs. Whether a drug is safe and effective is the decisive factor for the success of drug development. In the entire drug development process, toxicity (safety) is one of the important reasons for terminating drug development. Its purpose is to study the relationship between drug exposure and toxicity in animal models, explain possible toxic target organs and toxic reactions, predict human safety and provide reliable toxicokinetic (TK) evidence for later (human) clinical trials of drugs. The main specific contents of the study are ① acute toxicity test, ② chronic or sub-chronic toxicity test, ③ genetic toxicity test, ④ reproductive toxicity test, and ⑤ carcinogenic toxicity test, etc.
Creative Bioarray's pre-clinical toxicity assays include administration routes ranging from acute to chronic, from single-dose administration to multiple-dose administrations. Moreover, we provide various drug administration routes, such as oral, intraperitoneal, intravenous, topical, intramuscular, etc. Also, there are many available animal models, including rodents, rabbits, mini pigs, non-human primates, etc. Finally, Creative Bioarray's full complement of toxicology is available, including chemistry, histopathology, pathology, hematology, urinalysis, ophthalmology, bioanalysis, TK analysis, and statistical analysis.
Tests for the In Vivo Toxicology
Dose-range finding assay

Acute systemic repeat-dose toxicity assay (3 to 7 days)

Maximum tolerated dose (MTD)
Median lethal dose (LD50)
Toxic dose (TD)
Minimal toxic dose (MTD)
Median effective dose (ED50)
Therapeutic index (TI)
NOAEL

Subacute repeat-dose toxicity assay (14 to 30 days)
Sub-chronic repeat-dose toxicity assay (longer than 30 days)

Investigational new drug (IND) enabling studies assay
Dose escalation studies assay
Toxicokinetics (TK)
Services available toxicology studies
Creative Bioarray's Dose-Range Finding Assay provides fast and accurate toxicological and TK analysis reports of all new potential drug candidates. Here, a drug receives different study doses and is administered accordingly to comprehensively assess the maximum tolerated or feasible dose and the therapeutic index.
Single and Repeat-Dose Toxicity Assay
Single-dose dose range discovery studies are usually conducted before multiple-dose toxicology studies to determine the dose range for toxicology and TK analysis. The duration of chronic dose for repeated dose toxicity studies depends on the duration, scale, and therapeutic indications. It is performed in two different mammals, one of which must be a non-rodent.
Acute, Sub-chronic, and Chronic Assay
Acute dose toxicity includes all the adverse health effects caused by a single dose exposure and determines the maximum tolerated dose level for a single dose.
Sub-chronic dose toxicity defines all adverse health effects caused by repeated administration at lower levels over a more extended time.
Chronic drug toxicity corresponds to adverse drug reactions caused by long-term exposure to specific poisons or stressors. Usually, it is considered together with the direct assessment of direct lethality. However, it also commented on specific sub-lethal points, such as changes in behavior, decreased growth, and decreased reproduction.
Creative Biarray provides animal safety pharmacological experiment services to explore the effects of drugs on the central nervous system, respiratory system, cardiovascular system, and support drug development.
Safety pharmacology primarily observes the drug's adverse effects on the central nervous system, cardiovascular system, and respiratory system when the drug is in or above the treatment range. Additional supplementary safety pharmacology studies may be carried out as needed, including observations of the digestive system, autonomic nervous system, urinary system, and other organs and tissues. The purpose and significance of safety pharmacology research are to discover unexpected pharmacological effects related to clinical safety, evaluate adverse reactions or pathological effects observed in toxicological tests or clinical studies, and explore the mechanism of adverse reactions.
Local tolerance studies are used to assess any potential adverse events at the site of administration. They are most often administered parenterally to determine any irritation or other adverse effects at the injection site. To conduct local tolerance studies on animal species under pre-clinical evaluation, the route of administration should remain the same as clinical administration. The assessment of local tolerability may be part of other toxicity studies.
Since DNA-reactive substances may trigger carcinogenic processes, screening strategies with a built-in mode of action information are becoming increasingly useful for the biological assessment of potential human risks. Actionable mechanisms (i.e., biologically critical events) can then be evaluated in the context of unfavorable outcome pathways to determine possible molecular initiation events that lead to a positive test result. Although most studies are conducted in vitro, we also incorporate in vivo genetic toxicology studies when necessary.
Carcinogenicity studies are used to assess the carcinogenic potential of long-term exposure to IND. Completed carcinogenicity studies are not usually needed in advance of clinical trials unless there is cause for concern. Our experienced experts will evaluate the need for carcinogenicity studies based on the customer's project and the ICH document, analyzing the experimental methods, animals, and drug dosages to be used.
Reproduction Toxicity Assay
Creative Bioarray provides overall reproductive toxicology program planning and customized research design to conduct safety assessments following internationally recognized guidelines (including ICH and OECD). We conduct male and female fertility, developmental toxicity (embryo-fetal development), prenatal and postnatal development, and multi-generational research to evaluate new products across the entire reproductive spectrum.
One aspect of immunotoxicological evaluation includes the assessment of potential immunogenicity. Various biotechnology-derived drugs are designed to stimulate or suppress the immune system. Therefore, they may affect not only humoral immunity but also cell-mediated immunity. The inflammatory response at the injection site may be a manifestation of irritation. However, it is essential to recognize that simple injection trauma and specific toxic effects caused by the formulation carrier may also cause toxic changes at the injection site.
Available Administration Routes
Dermal
Oral gavage
Intranasal
Intratracheal
Dietary
Subcutaneous
Intraperitoneal
Intravenous
Intramuscular
Species
Mice
Rats
Mini Pigs
Dogs
Rabbits
Guinea Pigs
Non-human Primates
Toxicity Endpoints
Mortality, body weights, clinical observations, and appetite
Hematology, serum chemistry, urinalysis, coagulation factor, pathological findings
Our platform established toxicity research protocols in several species. We have expertise in the safety assessment of compounds and biologics, including dosing, clinical observation, and sample collection. These studies can be supported by our clinical laboratories, histopathologists, and pathologists. Creative Bioarray's study design is flexible enough to meet the specific needs of clients' scientific projects.
Quotation and ordering
As with all of our in vivo services, we ensure to keep in contact during studies. If you have any special needs or questions regarding our services, please feel free to contact us to get support from our experienced experts. We look forward to working with you in the future.
References
Dusinska, M.; et al. Chapter 3 - Toxicity Tests: In Vitro and In Vivo. In B. Fadeel, A. Pietroiusti, & A. A. Shvedova (Eds.), Adverse Effects of Engineered Nanomaterials (Second Edition) (pp. 51–82). Academic Press. (2017).
Fielden, M. R.; Kolaja, K. L. The role of early in vivo toxicity testing in drug discovery toxicology. Expert Opinion on Drug Safety, (2008), 7(2), 107-110.
McGonigle, P.; Williams, M. Preclinical Pharmacology and Toxicology—Contributions to the Translational Interface☆. In Reference Module in Biomedical Sciences. Elsevier. (2017).
Tietje, C.; Brouder, A. (Eds.). International Conference On Harmonisation Of Technical Requirements For Registration Of Pharmaceuticals For Human Use. In Handbook of Transnational Economic Governance Regimes (pp. 1041–1053). Brill | Nijhoff. (2010).
For research use only. Not for any other purpose.