You are here: Home
Skin Anti-Wrinkle
Skin Anti-Wrinkle

Skin aging may occur simultaneously with two different biological processes: (i) intrinsic aging; and (ii) extrinsic aging.
Intrinsic aging is a slow process that causes changes in tissue structure and impairs the function of the skin in the absence of additional factors. The clinical features of intrinsically aged skin are usually not evident until old and are characterized by fine lines and occasionally exaggerated expression lines. Functionally, intrinsically aged skin is drier and less elastic than more youthful skin.
In contrast, externally aged skin shows obvious and coarse wrinkles, mottled hyperpigmentation, and a significant loss of elasticity and retraction. The two main environmental effects that contribute to extrinsic aging are (i) long-term exposure to solar ultraviolet (UV) radiation (called photoaging) and (ii) smoking.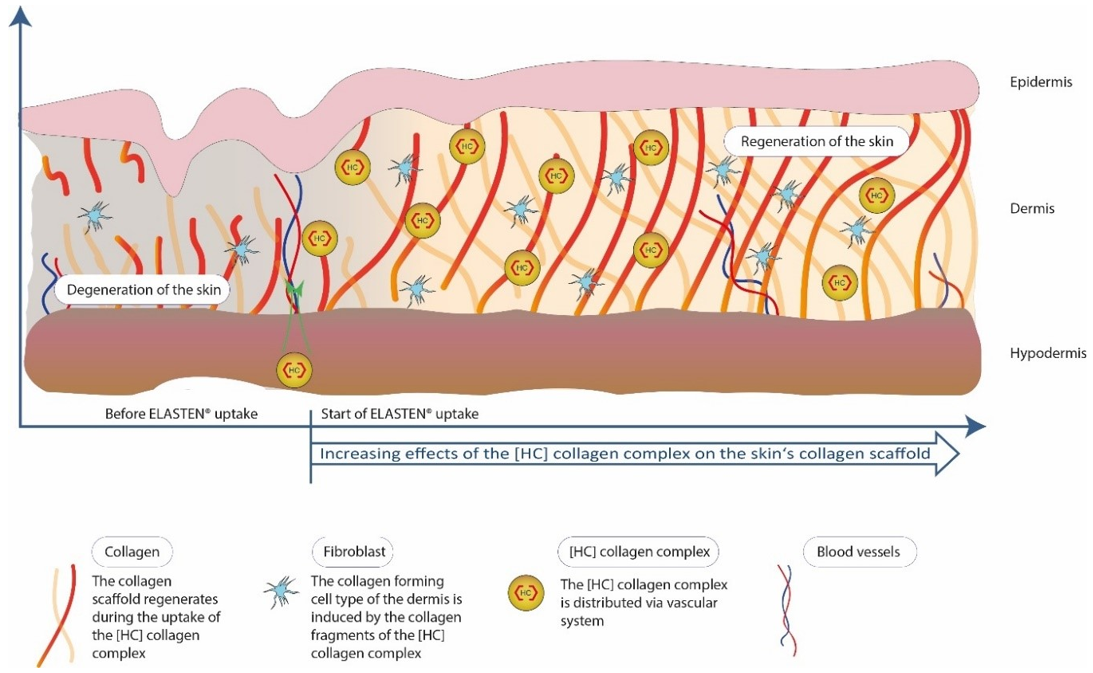 Figure 1. A Collagen Supplement Improves Skin Hydration, Elasticity, Roughness, and Density (Bolke, et al. 2019).
Dermal fibroblasts produce collagen, elastin, and hyaluronic acid. However, factors such as UV rays and aging cause damages to fibroblasts, so that the skin becomes less firm and less elastic, and wrinkles occur.
Creative Bioarray provides in vitro skin model-based testing services to evaluate the anti-wrinkle efficacy of active substances.
Your Needs
To screen cosmetic formulations for skin anti-wrinkle
To evaluate the anti-wrinkle effect of products
To fully understand how skin tissue forms wrinkles
To look for a CRO performing skin anti-wrinkle efficacy testing
Need a custom in vitro skin model
Our Capability
In vitro skin models available
Efficacy and Screening Tests available
Evaluating the anti-wrinkle efficacy of active substances/compounds
Evaluating the anti-wrinkle effect of different formulations
Customized testing based on customer needs
Endpoints
Cell viability
The activity of antioxidant-related enzymes
Inhibition of collagen degradation ability
Elastase inhibition ability
Inhibition of cellular senescence (apoptosis, mitochondrial membrane potential)
In vitro tissue morphology
Collagen/collagen fibril production
Elastin/elastin fiber production
Hyaluronic acid production
Related gene expression assays (MMP-1, NEP, HAS-1)
Techniques
qPCR, qPCRarray, RT-PCR
ELISA
Western-Blotting
Specific immuno-labeling
Histology (Fontana/Masson staining)
RNA extraction
Protein extraction
Macroscopy
Study Examples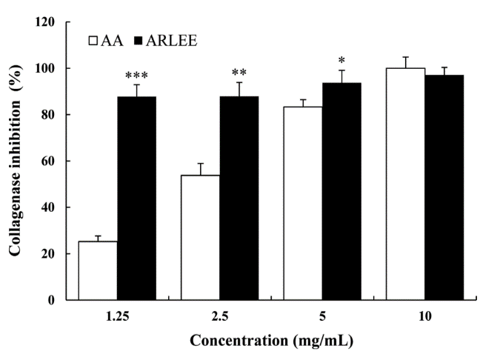 Figure 2. Collagenase activity inhibition of ARLEE relative to the control ascorbic acid. AA: ascorbic acid, ARLEE: A. rossii leaf ethanol extract (Ha, et al. 2015).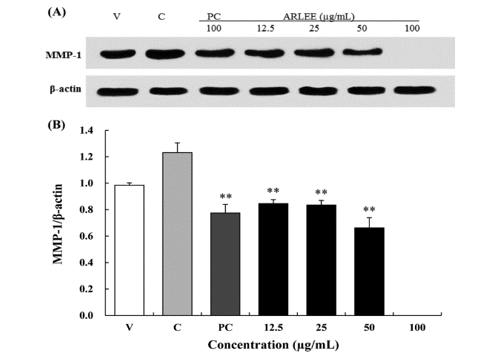 Figure 3. Effect of ARLEE on MMP-1 protein expression in human dermal fibroblasts.
In vitro Skin Models
References
Bolke, Liane, et al. "A collagen supplement improves skin hydration, elasticity, roughness, and density: Results of a randomized, placebo-controlled, blind study." Nutrients 11.10 (2019): 2494.
Ha, Bi Gyeon, et al. "Antioxidant Activity and Anti-wrinkle Effects of Aceriphyllum rossii Leaf Ethanol Extract." Toxicological research 31.4 (2015): 363-369.
For research use only. Not for any other purpose.