You are here: Home
Exosome Identification
Exosome Identification
Secreted exosomes play important roles in the pathogenesis of various diseases. The quality and purity of isolated exosomes is crucial for their functions and may directly affect the outcome. Creative Bioarray's exosome identification service makes it easy to detect and characterize exosomes with our well-experience working on exosomes. Our expertise characterizes isolated exosomes in many different ways including particle size, quantity, specific antibodies, and more. We are dedicated to providing our customers with well-developed assays and high quality data at a competitive price.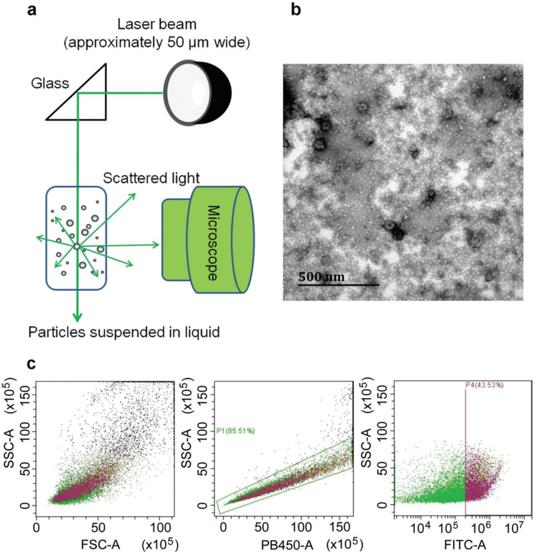 Figure 1 Schematic representation of three newly developed exosome‐characterization methods: nanoparticle‐tracking analysis, transmission electron microscopy, and flow cytometry.
Exosomes can be characterized by transmission electron microscopy (TEM), nanoparticle tracking analysis (NTA), and flow cytometry (FC). Creative Bioarray provides comprehensive support for your exosome identification by including the morphology assay, purity and quantity assay, particle size distribution analysis, and exosome-specific markers expression. We also provide customized services to meet your demands.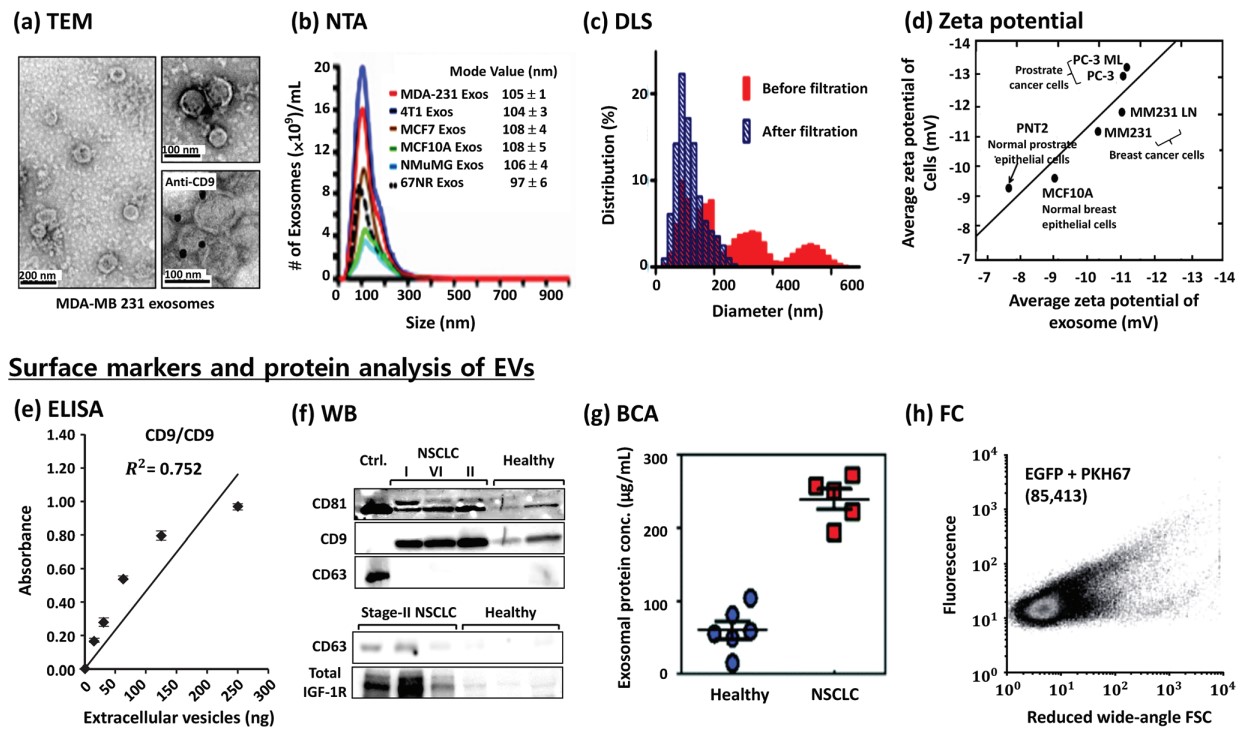 Figure 2 Characterization of extracellular vesicles (EVs).
Creative Bioarray provides the following services for all of your exosome identification needs. Send us your biofluids or prepared exosomes, choose identification services, we are capable of tailoring the assays to meet your needs.
Electron microscopy assay

The size and morphology of the exosomes were determined by electron microscopy.

Nanosight analysis

Particle size and exosome concentration can be detected by our Exosome Nanosight Analysis Service. With this characterization method, you can get a clearer picture of the quality of your exosomes and a report with the particle analysis data.

Flow cytometry assay

Flow cytometry is a valuable technique to study exosomes specific surface markers. Furthermore, the protein content of the exosomes can be measured by flow cytometry.

Exosome-specific markers detection

Exosomal markers exhibit higher specificity and stability than other biomarkers found in biological fluids. Our service provides common exosome specific markers according to the cell type.

Customized services: Exosomal lipids, proteins and RNAs characterization depending on from what cell type the exosomes are released.
With our extensive experience working on exosomes and state-of-the-art instrumentation, you can rely on Creative Bioarray's expertise for exosome research services. We can also customize the assay according to the purpose of the clients. If you have any special needs or questions regarding our services, please feel free to contact us. We look forward to working with you in the future.
References
Zhang, M.; et al. Methods and technologies for exosome isolation and characterization. Small Methods. 2018, 2(9): 1800021(1-10).
Sunkara, V.; et al. Emerging techniques in the isolation and characterization of extracellular vesicles and their roles in cancer diagnostics and prognostics. The Analyst, 2016, 141(2): 371-381.
For research use only. Not for any other purpose.