Tissue distribution of drugs in the body is a feature that can determine the overall efficacy of new therapeutic compounds and imaging agents. In order to obtain an effective concentration of therapeutic compounds in the target tissue, therapeutic compounds should exudate from the circulating blood to the target tissue or accumulate nonspecifically, binding to the molecular target. Tissue distribution parameters contribute to risk assessment of compounds, including targeting efficiency, off-target accumulation, and prediction of potential sites of adverse reactions.
Creative Bioarray designed and implemented quantitative whole-body autoluminescence (QWBA) services in accordance with GLP standards, which can rapidly quantify tissue distribution in various animal models. Besides, we can also combine with preclinical DMPK services to obtain high-resolution images and provide greater depth and detail distribution in tissues or target organs.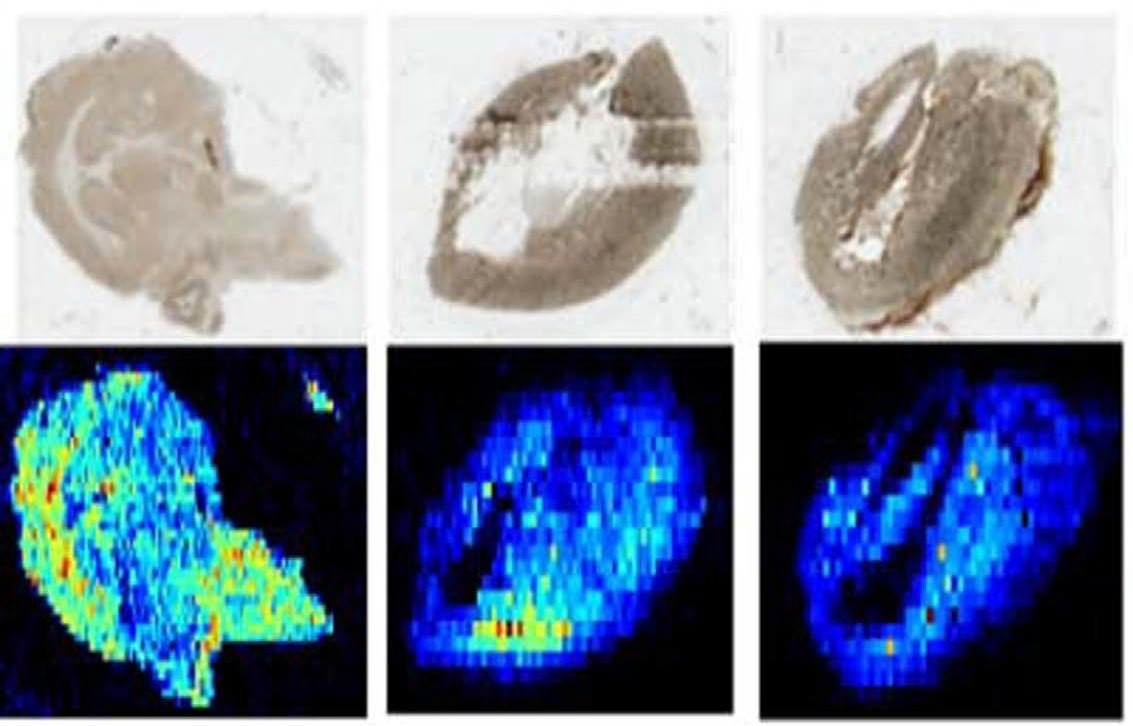 In addition, we provide microradiography (MARG) for further test at the intracellular and cellular levels. At the same time, this service is supplemented by traditional anatomy, tissue analysis and histological techniques.
We can provide the following services:
Level changes of compounds in blood and tissue
Target organ/tissue validation
Tissue distribution
Transplantation model for QWBA and MARG analysis
Regional distribution and accumulation of radioactivity in organs and tissues
We ensure reliability through analytically validated methods and guarantee that our clients' development needs are addressed. We can also provide the services and expertise needed to accelerate drug development. If you have any special needs or questions regarding our services, please feel free to contact us to get support from our experienced experts. We look forward to working with you in the future.
For research use only. Not for any other purpose.