You are here: Home
In Situ Hybridization (ISH) & RNAscope Service
In Situ Hybridization (ISH) & RNAscope Service
RNA In Situ Hybridization is a widely-applicable histology technique that utilizes a nucleic-acid based probe to localize to RNA sequences of interest, and allows for visualization of mRNA expression in cells or tissues. This technique can provide valuable special and temporal information regarding gene expression in situ, such as whether expression at the mRNA level is limited to a specific anatomic structure or cell type.

Figure 1. Tonsil tissue was stained with the PD-1 RNA ISH probe.
Creative Bioarray offers Custom RNA ISH and ACD Bio's RNAscope service. In situ Hybridization is a popular approach for the evaluation of changes in biomarker expression or a particular drug response effect in tissues, especially in the case of novel biomarkers where were robust, a well validated antibodies are not commercially available. We have extensive experience in the quantification of RNA expression on a cell by cell basis across a whole tissue section or within defined regions of interest.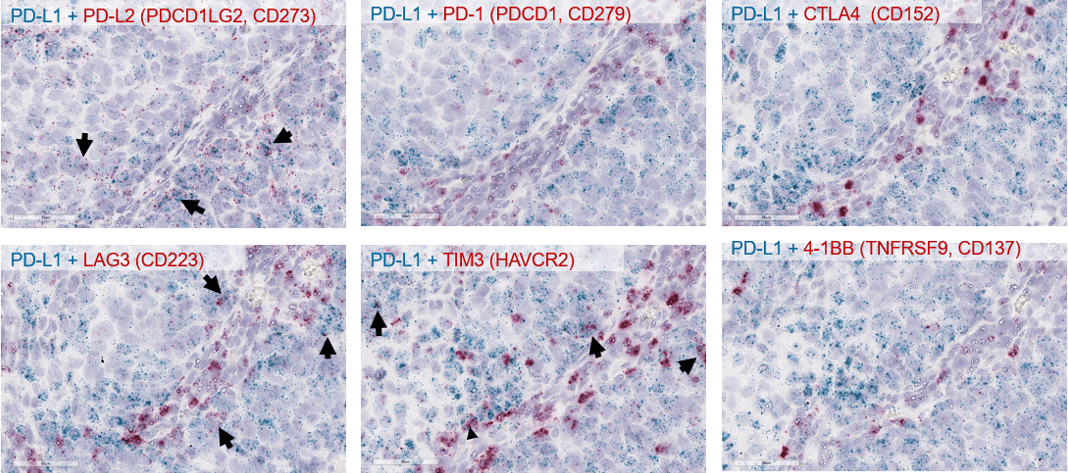 Figure 2. Co-expression Profiles of Immune Checkpoint Markers in Selected Tumors Using RNA ISH.

Figure 3. Urine tissue was stained with the Non-coding RNA-PCA3.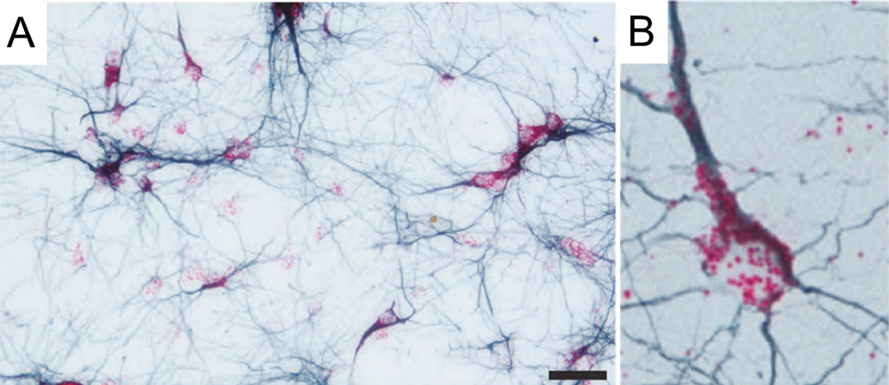 Figure 4. RNA ISH was combined with IHC to detect Tau ISH signal in neuronal cell bodies and processes labeled with tubulin by IHC.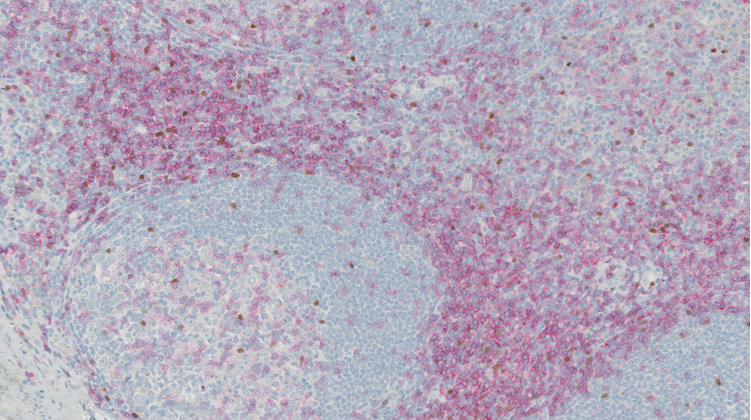 Chromogenic and Fluorescent Options
Our quantitative digital pathology services can be applied to both chromogenic (CISH) and fluorescently (FISH) labelled probes.
Classification of Cells
The accuracy of our image analysis means we can classify individual cells based on number of RNA spots or based on localization of RNA within a specific sub cellular compartment.
Creative Bioarray's ISH services are flexible to meet your needs as follows:
Preparation of Tissue Sections
Probe Design, Labeling and Purification
Hybridization
ISH Staining
Analysis
Reporting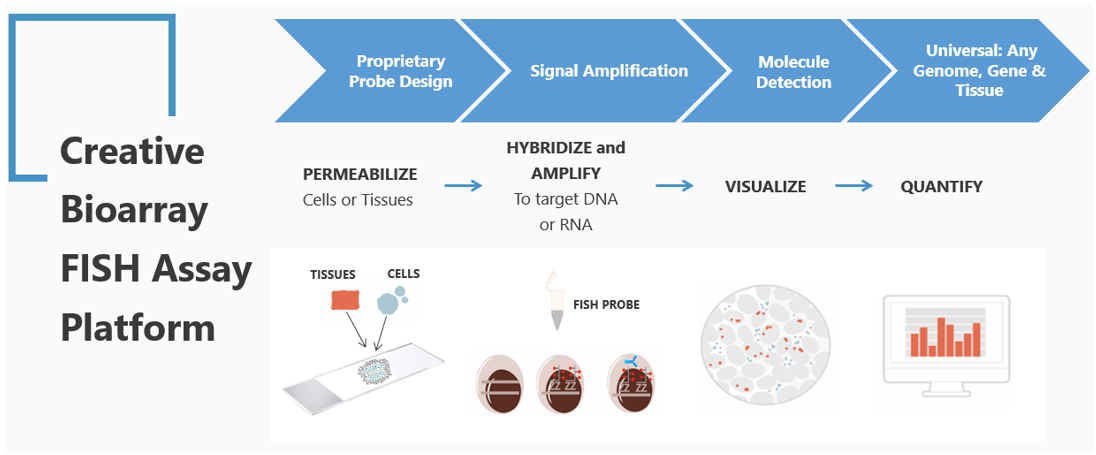 Benefits of Creative Bioarray's ISH & RNAScope Services:
Reliable Data - Our attention to detail and experience with forming cell objects means we are able to accurately quantify transcription levels
Complete Transparency - We provide a secure web portal, allowing you to view all your images and analysis in real time
Quotation and ordering
Our customer service representatives are available 24hr a day! We thank you for choosing Creative Bioarray at your preferred In Situ Hybridization (ISH) & RNAscope Service.
For research use only. Not for any other purpose.