You are here: Home
Exosome Antibodies
Our Promise to You
Guaranteed product quality, expert customer support
Exosome Antibodies
Exosomal proteins may potentially serve as biomarkers for disease diagnosis. Antibodies are a crucial tool for scientists in exosome characterization and diagnostic research. Exosomal antibodies detect exosome-specific proteins that can aid in the study of the relationship between exosomes and diseases.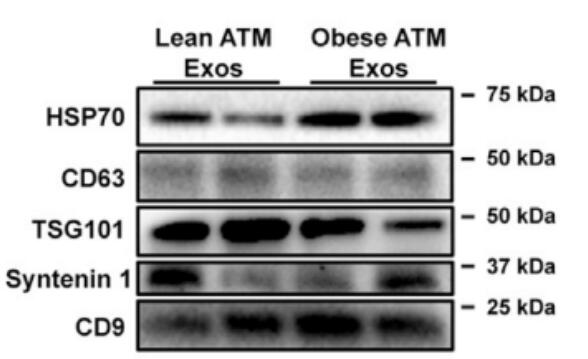 Figure 1 Surface markers and protein analysis of exosomes
Creative Bioarray offers a list of monoclonal/polyclonal antibodies against the common and disease-specific exosomal proteins. These antibodies are suitable for common applications including WB, ELISA, FC, IHC, ICC, IF, IP, etc. We are developing more exosomal antibodies continuously in every way to meet our customers' needs. If you have trouble choosing exosomal antibodies, please feel free to contact us. Our experts are pleased to recommend the right one to meet your needs.
Reference:
Ying, W; et al. Adipose tissue macrophage-derived exosomal miRNAs can modulate in vivo and in vitro insulin sensitivity. Cell. 2017, 171(2): 372-384.
For research use only. Not for any other purpose.