You are here: Home
Animal Models and Testing Services for COVID-19 Research
Animal Models and Testing Services for COVID-19 Research
2019-nCoV is a novel pathogen emerged at the end of 2019. On February 11, 2020, the World Health Organization (WHO) officially named the disease caused by 2019-nCoV as Coronavirus Disease 2019 (COVID-19). Patients with COVID-19 pneumonia presented with the symptoms of fever, chest tightness, and fatigue. A small number of the patients have severe acute respiratory syndrome, renal failure and even death. So far, there is still no effective treatment to combat this infection.
In addition, it has been reported that ACE2 receptors serve as binding sites for COVID-19 in the lungs. Creative Bioarray offers you several animal models to help you with pathogenesis studies, development of vaccines, and evaluating therapeutics for COVID-19. All animal testing associated with COVID-19 research will be performed in the Biosafety Level 3 (BSL3) facility.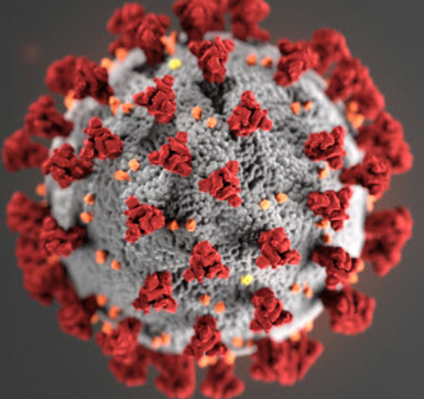 Available Animal Models
ACE2 Humanized Mice
Nonhuman Primates
Other Species Are Also Available on Request
With the emergence of COVID-19, Creative Bioarray is ready for the challenge and to provide our customers with the best solutions so that they can complete their project smoothly. All employees of Creative Bioarray are ready to fight against COVID-19.
Animal Testing Services of Anti-SARS-CoV-2 Drug Development
Weight measurement: Daily monitor body weight changes before and after infection
Total tissue RNA extraction and RT-qPCR analysis: Quantification of viral road in different tissues
ELISA: Quantification of specific IgG against SARS-CoV-2
H.E. Stain/PAS Stain/Immunohistochemistry: Histopathological changes (for inflammation, tissue integrity and fibrosis) in multiple organs can be observed, e.g. lung, intestine, liver, kidney, spleen, brain, heart, etc.
Customized Research Design Service
Please contact us for more details and let us know your research interests. Creative Bioarray offer animal models that are well-suited for testing drug candidates in early antiviral therapeutic discovery, giving your confidence about your results. Customized service is available to meet your every scientific need.
Different administration routes, including intraperitoneal, intranasal, intravenous, intramuscular, intragastric, subcutaneous, etc.
Different endpoints
Multiple doses and timepoints
Prophylactic effect (virus pro-inoculation) and/or therapeutic effect (virus post-inoculation)
Quotation and ordering
If you have any special needs or questions regarding our services, please feel free to contact us. We look forward to cooperating with you in the future.
References
Martinez M A. Compounds with therapeutic potential against novel respiratory 2019 coronavirus[J]. Antimicrobial Agents and Chemotherapy, 2020.
Wan Y, Shang J, Graham R, et al. Receptor recognition by novel coronavirus from Wuhan: An analysis based on decade-long structural studies of SARS[J]. Journal of virology, 2020.
Guo Y R, Cao Q D, Hong Z S, et al. The origin, transmission and clinical therapies on coronavirus disease 2019 (COVID-19) outbreak–an update on the status[J]. Military Medical Research, 2020, 7(1): 1-10.
For research use only. Not for any other purpose.