You are here: Home
Ocular Disease Models
Ocular Disease Models
At least one-third of the 4000 diseases and syndromes known to affect humans are associated with eyes. Over the past two decades, more and more studies have been performed on the mechanisms of ocular diseases. Understanding the genetics of the eye and the clinical and molecular features of ocular diseases is important for appropriate diagnosis and patient management. Therefore, we need to develop a large number of new compounds to meet the increasing treatment needs.
Choosing the right preclinical ocular disease model is a critical factor for your compound's success. Creative Bioarray offers multiple models of ocular diseases. The core of our ocular disease models design is the strict collection and interpretation of objective data. Our team works with certified veterinarians and human eye doctors to ensure the best data and images are captured. We also offer rigorous pre-screening eye exams to eliminate preexisting eye defects that may adversely affect your eye research results.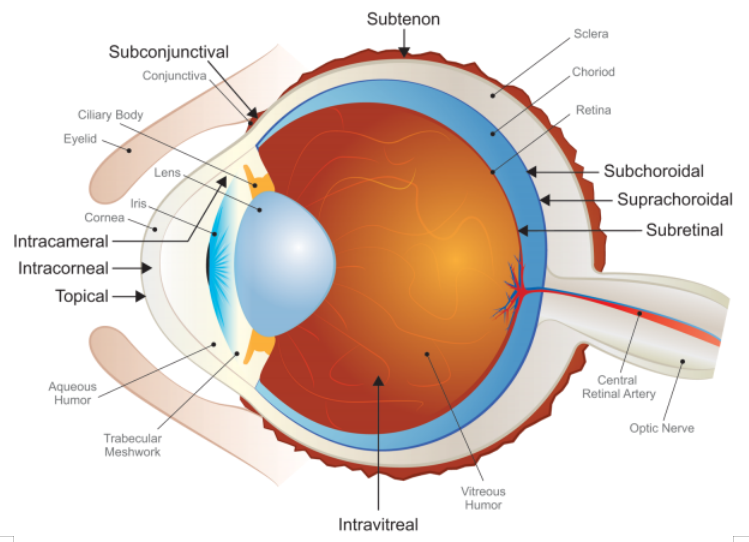 Our portfolio of ocular disease models cover the following diseases
Inflammatory disorders
Eye irritation
Retinopathy of prematurity
Stromal ulceration
Corneal graft
Infectious keratitis
Diabetic retinopathy
Data & Figures

Firgue1. Retinopathy of prematury (stained with H&E)
Our integrated research team provides expertise in the scientific and technical disciplines of ophthalmology and pharmacology. The preclinical ophthalmology study of Creative Bioarray was performed in a variety of assays, including acute irritation, eye tissue distribution, pharmacokinetics/pharmacodynamics (PK/PD), dose escalation, acute and repeated dose toxicity.
Quotation and ordering
We have extensive experience in developing disease models based on scientific publications. To discuss any of these models further or to discuss the possibility of developing alternative models, please do not hesitate to contact us.
Reference
Krebs, M. P. et al. Mouse models of human ocular disease for translational research. PloS One 12, e0183837 (2017).
For research use only. Not for any other purpose.