You are here: Home
Stem Cell Assay Development & Screening
Stem Cell Assay Development & Screening
One of the first steps in drug development and toxicity testing is creating cell models on which to evaluate the effects of chemical compounds on cellular, molecular and biochemical processes of interests. Stem cells or stem cell-derived downstream cells are the best choice to establish cell models to evaluate new compounds because they are patient-matched. Creative Bioarray provides customers with comprehensive stem cell assay development and screening service, such as: cell viability assay, proliferation, apoptosis, ion transport, pathway signaling, gene expression, protein expression, and post-translational modifications.
Creative Bioarray Offers Stem Cell Assay Development & Screening Service for Your Scientific Research as Follows (including but not limited to):
1. Cell Proliferation and Cytotoxicity Assay:
2. Cell Viability and Cycle Assay
3. Cell Apoptosis Assay
4. Cell Migration and Invasion Assay
5. Ion Transport
Calcium ion channel assay
Potassium ion channel assay
6. Neurotoxicity Screening
7. Gene Expression Array
8. Pathway Analysis
9. Post-translation Analysis
Note: All services can be provided separately or as a package.
Advantages of Creative Bioarray Service:
Worldwide accepted and advanced approaches for stem cell assay and screening
High efficacy of stem cell assay and screening
Comprehensive cell assay development and screening
Guaranteed service quality
Flexible assay design to satisfy your demand
Detailed report of experiment conditions
Examples for MSC Apoptosis Assay and Neurite Outgrowth Assay Results:

Figure 1: MSC apoptosis was confirmed by Annexin V.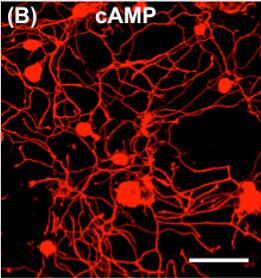 Figure 2: Neurite outgrowth assay of neurons.
Creative Bioarray is an experienced and outstanding provider of stem cell assay development and screening service. We are dedicated to providing detailed data and comprehensive service for your scientific research, and we are pleased to use our extensive experience and advanced platform to offer the best service to satisfy each demand from our customers.
If you have any special need in stem cell assay development and screening, do not hesitate to contact us for this special service. Please let us know what you need and we will accommodate you. We are looking forward to working with you in the future.
References
Yun, et al. "An in vitro Model of Neuron-macrophage Interaction to Generate Macrophages with Neurite Outgrowth Properties." (2016).
Yin, Li, et al. "Omentin-1 effects on mesenchymal stem cells: proliferation, apoptosis, and angiogenesis in vitro." Stem cell research & therapy 8.1 (2017): 224.
For research use only. Not for any other purpose.