You are here: Home
Hepatocyte Differentiation
Hepatocyte Differentiation
iPSC-derived hepatocytes provide a stable, readily available cell source for applications previously requiring human primary hepatocyte or hepatoma cell lines, including the investigation of defects in lipid metabolism, protein accumulation, mitochondrial defects, and toxicity screening.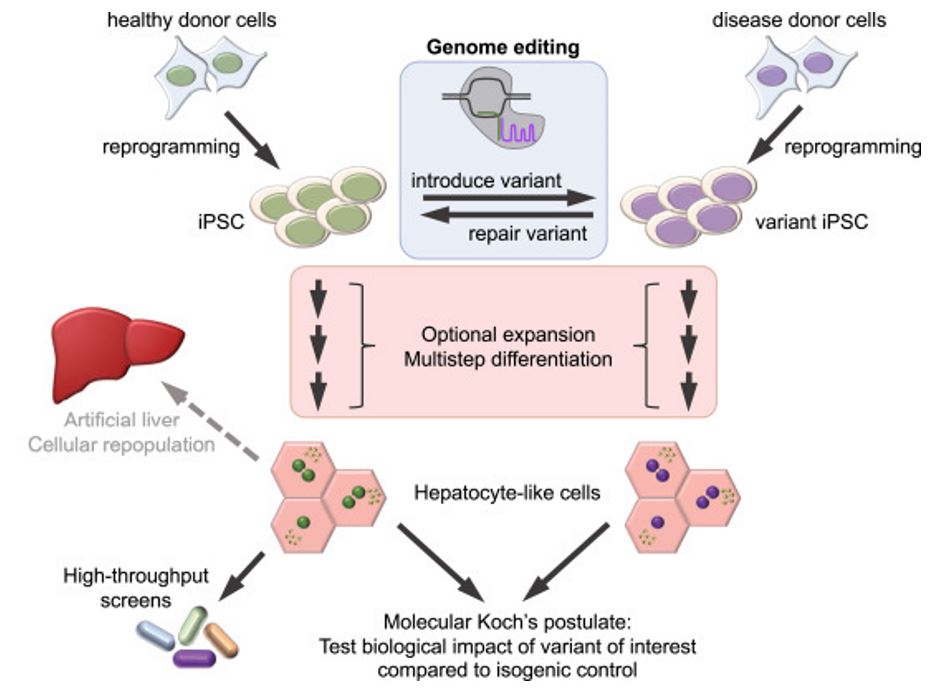 Figure 1. iPSC-derived hepatocytes: a versatile tool in lipid metabolism.
Our Hepatocyte Differentiation Service includes:
Expansion of a host-derived iPSCs
Progenitor cell differentiation
Characterization of progenitor cells
Terminal differentiation
Characterization of Progenitor Cells/ Differentiated Cells by ICC (per marker)
Requirements: 5 vials (2.5 million cells per vial) of hiPS or hES cells
Deliverables:
30 vials of hepatocytes (12 million viable cells per vial).
Project Report
Turnaround time: 10-16 weeks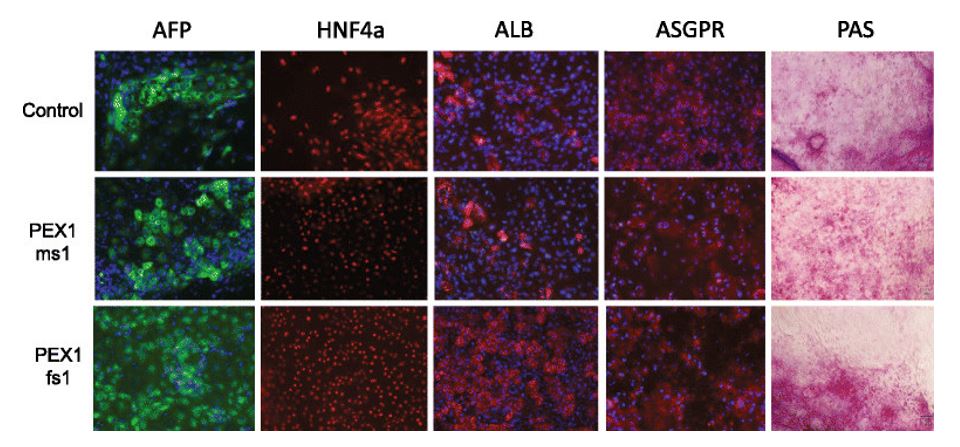 Figure 2. Characterization of iPSC-derived hepatocytes by immunostaining and Periodic acid-Schiff staining (PAS). Expression of AFP (green), HNF4a (red), ALB (red), and ASGPR (red) were detected by immunostaining. Blue represents DAPI staining. PAS staining was used to indicate glycogen storage.
Creative Bioarray is an experienced and outstanding provider of Hepatocyte Differentiation service and differentiation kit. We are dedicated to providing quality data and comprehensive service for your scientific research, and we are pleased to use our extensive experience and advanced platform to offer the best service to satisfy each demand from our customers.
If you have any special need in Hepatocyte Differentiation service, do not hesitate to contact us for this special service. Please let us know what you need and we will accommodate you. We look forward to working with you in the future.
For research use only. Not for any other purpose.