You are here: Home
DNA/RNA Extraction Service
DNA/RNA Extraction Service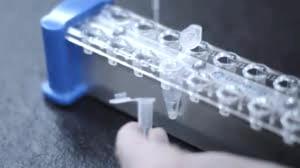 The extraction of DNA/RNA is the basic building block and an essential requirement for all downstream genomic analyses. Extracting high quality DNA/RNA is both laborious and time-consuming. By working with our experienced technical team, Creative Bioarray is capable of offering you a very cost-effective solution for your DNA/RNA extraction needs.
Creative Bioarray offers extraction service of DNA and RNA including large mRNA, microRNA and siRNA from a wide range of starting materials with different scales/volumes for most applications or bespoke solutions.
Creative Bioarray Advantages
DNA/RNA extracted from a wide range of materials
High yield of DNA/RNA
High purity (A260/A280 > 1.8)
High MWt DNA (>50kb)
High stability
Automated workflows and high-throughput robotic pipetting stations are used wherever possible for maximum reproducibility and efficiency.
Validated for qPCR, microarray and next generation sequencing
Free cryostorage and requisition for half a year
Workflow
Creative Bioarray has established a well-proven process for nucleic acid isolation:
Communication with customers
Assistance with sample preparation and submission
Effective disruption of the cellular structure to generate a lysate
Clean separation of the soluble nucleic acids
Separation of nucleic acids from soluble proteins
Final high-level purification of nucleic acids
QC tests
DNA/RNA storage and delivery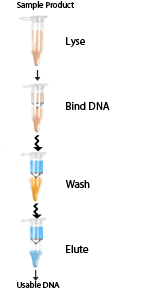 Different DNA/RNA types we can extract
Total DNA
Total RNA
Total Nucleic acid (DNA + RNA)
MicroRNA & small RNA
mRNA
Sequence-specific RNA
Purified RNAs
Viral RNA
A wide variety of starting materials
Blood, Serum, Saliva, Plasma, buffy coats and other biofluids
LCM Samples, Buccal scrapes / swabs and mouthwash samples
FFPE and Fresh Frozen tissue
Primary cells, Cell lines, Cell pellets
Conditioned Media
Liquid and cell-free Liquid
Plant
Yeast/Fungi
Bacteria
Biofilm, Fecal, soil, water
Exosomes
New and challenging samples for your research project
Quality control and applications
Every DNA/RNA Isolation Service project is carried out in our Service Facility, following optimized SOP protocols to ensure high quality. The quantity and 260/280-quality indicator will be measured and the quality will be assessed. All the QC data will be presented in a report for your reference.
Extracted DNA samples are ready for any molecular biology applications such as PCR, SNP and STR typing, sequencing and etc. RNA samples are suitable for applications as Northern blot analysis, RNA sequencing, RNA microarray or transcriptome analysis, RNA cloning, RT PCR, RNA structure/function, ribosomal RNA depletion, in vitro transcription & translation and so on.
Long time samples storage service
Creative Bioarray offers long time sample storage (-80°C) for our customers who would like to keep samples in our facilities for years at affordable price. DNA samples can be retrieved and shipped to the client at any time.
Quotations and ordering
Our customer service representatives are available 24hr a day!
We thank you for choosing Creative Bioarray service.
For research use only. Not for any other purpose.