You are here: Home
Oral Irritation Test
Oral Irritation Test

The oral mucosa is the term used to describe the soft tissue lining of the oral cavity, including the buccal mucosa and the gingivae. Human oral mucosa presents several chemical and physical barriers to transmucosal absorption to avoid toxicity.
Tissue-engineered 3D culture systems of the oral mucosa were developed and have been used to study the responses of the human oral mucosa to external stimuli in vitro, which has been an alternative to expensive clinical or whole animal testing.
With over 10 years' experience of working on cell & tissue products and services, Creative Bioarray provides in vitro oral & gingival mucosa model and in vitro oral & gingival irritation, toxicology testing services to help oral care, personal care, and pharmaceutical companies evaluate their raw materials and final product formulations.
Your Needs
You are looking for oral & gingival mucosa model for your researches?
You wish to evaluate any oral or dental products or chemicals for their oral & gingival mucosa irritation or toxicity?
You'd like to find a customized screening service of in vitro oral & gingival mucosa irritation, toxicity, tolerance service?
Our Capability
Models
Oral Mucosa model
Gingival model

- Creative Bioarray's in vitro Oral Mucosa model could be applied to in vitro oral irritation, toxicity, tolerance test, and in vitro dental material assessment. The models are very similar to in vivo mucosa in terms of morphology, of differentiation markers and of functional characteristics.
Tests Available
Oral mucosa irritation test
Safety evaluation on dental Materials
Oral mucosa toxicity test
Gingival mucosa toxicity test
Toothpaste development
Mouthwash solution development
Oral candidosis treatment/understanding
Dental material assessment
Assay Examples

Fig.1. Histologic characterization of the 3D model of oral mucosa. (a) Morphologic characteristics (H&E staining). (b) Expression pattern of E-cadherin (immunohistochemical staining). (c) Expression pattern of Ki-67 (immunohistochemical staining).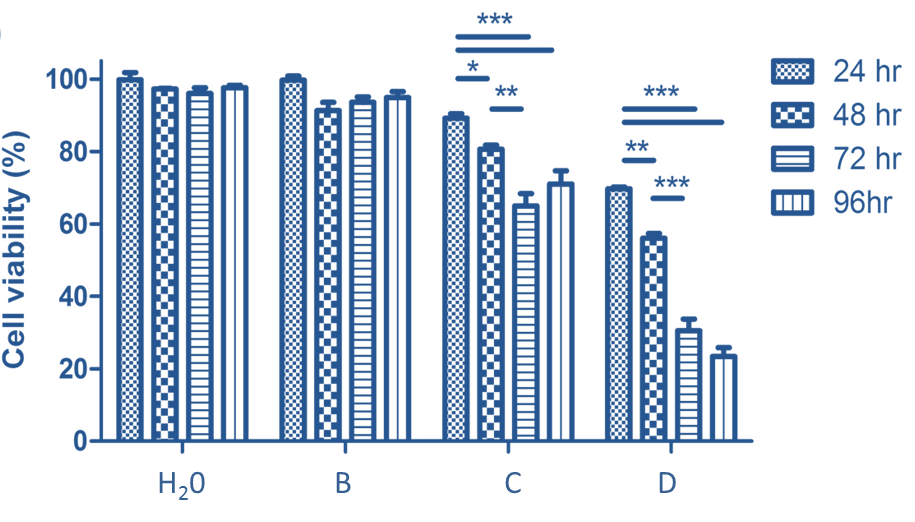 Fig.2. Cell viability test result for different oral care products.
Our customer service representatives are available 24hr a day! We thank you for choosing Creative Bioarray services!
For research use only. Not for any other purpose.