Home / Primary Cells / Epithelial Cells
Epithelial Cells
Epithelial cells are arranged in tightly packed layers that line the surfaces and cavities of tissues and organs throughout the body. It covers rang skins, respiratory tracts( nasal cavity and lungs ), alimentary tracts(oral cavity, stomach, intestines ), urogenital tract (kidney, vesicae, uterus and epididymis ), from all anacrine glnads (pancreas, gallbladder, mammary gland, salivary glands, lacrimal gland, sweat gland and etc. ), even some immune system organ (like thymus gland ).
The principle function of epithelial cells is to provide a protective layer for the organ they enclose but also provide other biological functions including secretion, selective absorption, filtration, protection and detection of sensation. The dysfunction of epithelial cells leads to a variety of diseases, infections and tumors. Therefore, epithelial cells are used in multiple research areas such as physiology, immunology, cytobiology, development and reproductive biology, molecular biology.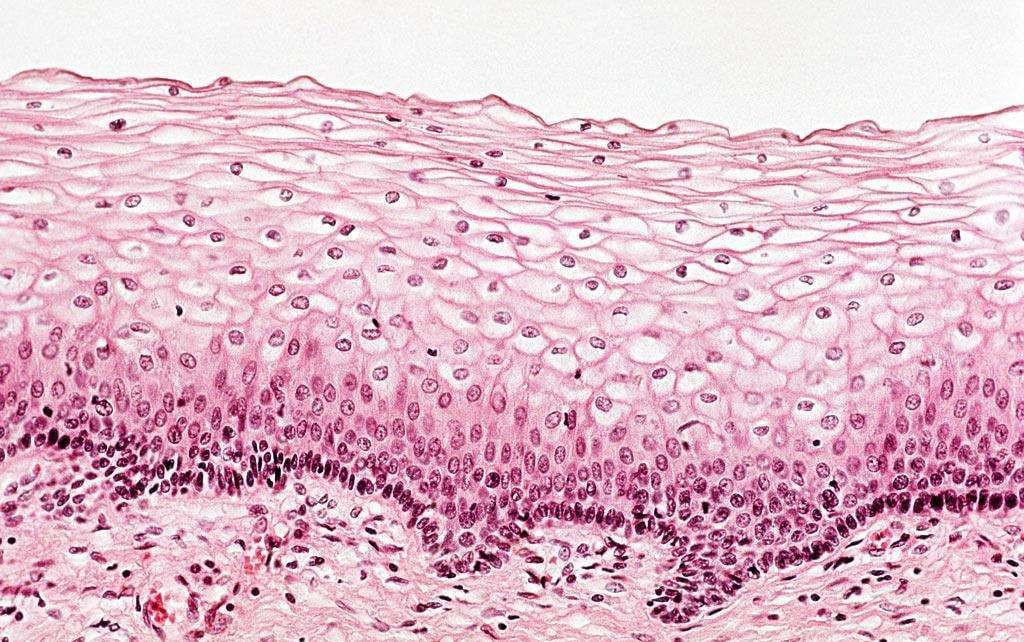 Thymus epithelial cell (TECs): TECs are considered as the key components in thymic microenvironment. Studies about TECs focus on its development and differentiation processes which regulated by transcriptional factors Foxn1 and Aire and signals RANK, CD40 and LTβR, and its related thymic epithelial tumor. The therapy of thymic epithelial tumor is targeted signals including insulin-like growth factor-1 receptor and vascular endothelial growth factor receptor.
Ovarian Surface Epithelial Cells (OSECs): About 85% of ovarian cancer originates have been suggested to arise from the ovarian epithelium, which is a complex biological process involving multiple factors, multiple genes, and multiple stages. Therefore, cultured ovarian epithelial cells play an important role in the prevention and treatment of ovarian cancer.
Alveolar epithelial cells (AECs): AECs are divided into two cell types as alveolar epithelial type I (ATI) and alveolar epithelial type II (ATII) cells. The pleiotropic functions of AECs including gas exchange, pulmonary surfactant secretion and pulmonary water transportation. Its dysregulation is implicated with various pulmonary diseases like lung cancer, pneumonedema, pneumonia.
Prostatic Epithelial Cells (PECs): Epithelial cells and prostate function are closely related, epithelial cell damage is the main disease of prostatitis, severe prostatitis in the prostatic fluid can be detected exfoliated epithelial cells, which is a sign of epithelial cell damage. Therefore, in vitro culture of prostatic epithelial cells is the premise and basis for the study of prostatitis and prostatic intraepithelial neoplasia and other diseases.
Enterocyte: Enterocyte, also known as intestinal absorptive cells, is responsible for digestion and absorption of whole body, protective screen of intestinal tract, antigen presentation and secretion of SIgA. Intestinal diseases are complex and varied since enterocyte in different position relates to different diseases, for instance, colonic epithelial cells is related to colon tumor and colon cancer. Thus, enterocyte is the useful tool for research of enteric functions.
Epithelial cells from Creative Bioarray have been isolated from human normal, diseased donors of various tissues and animals such as mouse, rat, monkey and bovine with high purity, low passage, rigorously characterized, and performance tested. Those cells have numerous applications as below:
| | |
| --- | --- |
| ☆ | Air-Liquid Interface |
| ☆ | Respiratory Research |
| ☆ | Reproductive Research |
| ☆ | Dermal research |
| ☆ | Cancer Research |
At Creative Bioarray, we offer high-quality Epithelial Cell Growth Medium to support your research.